Back In The USSR: Before Ryan Fogle, Other US And Russian Spies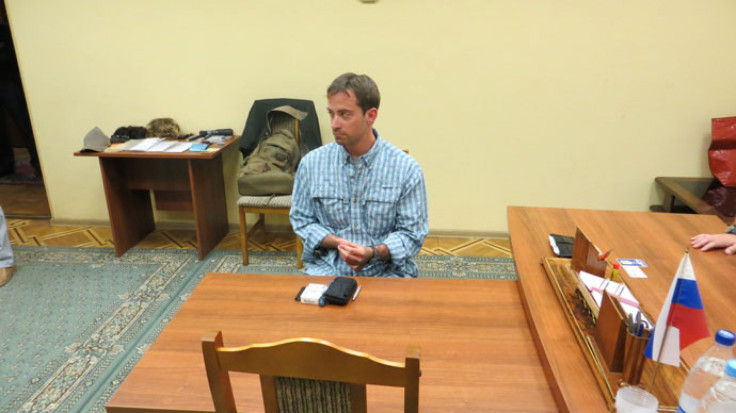 As we were again reminded Tuesday when Russia detained alleged CIA agent Ryan Fogle, the Cold War didn't end on November 9, 1989, when the Berlin Wall fell. And it survived the fall of the Soviet Union in December 1991, at least as far as spies are concerned. Espionage between the U.S., the former U.S.S.R., and other countries has continued to this day. Here are the biggest cases of (alleged) spies caught since then.
Russian Spies in the U.S.
• Aldrich Ames, arrested February 21, 1994: Ames, a CIA intelligence officer from the 1960s through the 1990s, was responsible for the second-biggest leak of classified information in the CIA's history. Convicted of spying for the USSR first and Russia later, he is in prison in Pennsylvania and will be until he dies, serving life without parole.
• Robert Hanssen, arrested February 18, 2001: Hanssen was an FBI agent from 1976 until his arrest in 2001. He's behind the biggest leak of information in CIA history, reportedly first approaching the KGB himself in 1985, and helped somewhat in his early espionage by the distraction of Aldrich Ames' prosecution. He could have been sentenced to death but instead got 15 consecutive life sentences. Now 69, he is kept in solitary confinement for 23 hours a day in a federal supermax penitentiary in Colorado.
• Anna Chapman and the Illegals Program, July 9, 2010: Ten sleeper Russian agents who had been living in the United States for years were arrested via the FBI's Operation Ghost Stories. The agents' mission was to build contacts in various industries to try and gain access to intelligence. Chapman, who was a dual Russian-British national, attracted particular attention for her good looks and red hair. She was swapped for other spies, together with the other nine, in 2010.
Foreign Spies In Russia
• The Rock: In 2006, a fake rock was discovered sitting casually on the side of a Russian street, picking up and allegedly wirelessly transmitting information to British agents in Russia. The large hollow faux rock was outfitted with a listening device; British agents and diplomats were caught kicking and pocketing it. The British denied the story until 2012. Even Russian President Vladimir Putin himself called the episode "embarrassing."
• Mamuka Maisuradze, Georgia, arrested April 21, 2009: Maisuradze was accused of entering Russia illegally using fake Ukrainian citizenship documents and of trying to create a network of Georgian agents in Russia. He was also accused of attempting to obtain information about the preparations for the 2014 Winter Olympics, which will be held in Sochi, a southern Russia city that borders the Black Sea.
• Gabriel Grecu, Romania, arrested August 16, 2010: Grecu worked in the Romanian embassy as a first secretary in the political department. He was detained and accused of attempting to obtain Russian military information. Grecu was deatined two months after the U.S. caught the sleeper Russian spies who were living as U.S. civilians.
• Tun Shenyun, China, arrested October 28, 2010: Tun was detained and accused of being under orders from the Chinese government to pay off Russians for information about the anti-aircraft missile S-300. He was in Russia working as a translator. Tun's arrest was not announced until October 2011.
• Colonel Vadim Leiderman, Israel, arrested May 12, 2011: Leiderman was in Russia as a military attaché and was a career intelligence officer, RIA reported. He was accused of trying to access information on military cooperation between Russia and "a number of Arab states." Leiderman was declared "persona non grata" and was forced to leave Russia two days later.
© Copyright IBTimes 2023. All rights reserved.