Undercover American CIA Agent Detained In Moscow Attempting To Recruit Russian Intelligence Officer
Updated, 10:30 a.m.: Russian outlet RIA.ru reports that Russian officials have declared Fogle "persona non grata" and demanded his immediate departure. Such provocational acts smack of the cold war and are unhelpful to efforts to establish mutual trust. Russia has declared "persona non grata" in previous similar cases, such as Vadim Leiderman, and Israeli Colonel who was forced to leave Russia in May 2011, and Gabriel Grecu, an accused Romanian spy in August 2010.
Updated, 9:50 a.m.: Full text of the letter that Russian officials allege Fogle sent to his target, translated by Russia Today:
"Dear friend,
This is a down-payment from someone who is very impressed with your professionalism and who would greatly appreciate your cooperation in the future. Your security means a lot to us. This is why we chose this way of contatcting you. We will continue to make sure our correspondence remains safe and secret.
We are ready to offer you $100,000 and discuss your experience, expertise and the possibility of cooperation. The sum will be much greater if you are willing to answer specific questions. In addition, we can offer you $1M per annum for a long term collaboration with the possibility of earning bonuses for specific information that is helpful to us.
To get back with us, please go to an internet café, or a coffee shop that has Wi-Fi, and open a new Gmail account which you will use exclusively to contact us. As you register, do not provide any personal info that can help identify you or your new account. DOn't provide any real contacts, e.g., your phone number or other email addresses.
If Gmail asks for personal info, start the registration process again and avoid providing such data. Oce you register this new account, use it to send a message to unbasggdA@gmail.com. In exactly one week, check this mailbox for a response from us.
(If you use a netbook or any other device (e.g. a tablet) to open the account at a coffee shop, please dont' use a personal device with personal data on it. If possible, buy a new device (paying in cash) which you will use to contact us. We will reimburse you for this purchase.)
Thank you for reading this letter. We look forward to workign with you in the nearest future.
Your friends"
Original article:
Apparently, the Cold War is still happening. Russian media reported on Tuesday that an alleged undercover American CIA agent, who was working as a secretary at the U.S. embassy in Moscow, has been detained "in the act of recruiting an officer of the Russian secret service," the Russian Federal Security Service announced.
The Federal Security Service, or FSB, announced that the man is named Ryan Christopher Fogle, who served as the third secretary of the political section of the American embassy in Moscow, Russia Today and Interfax translated.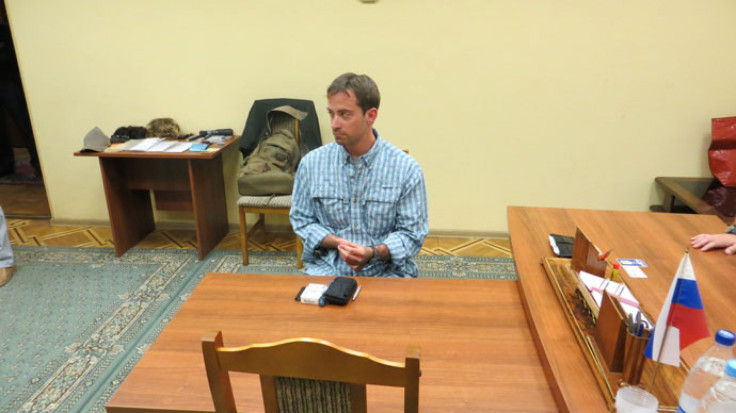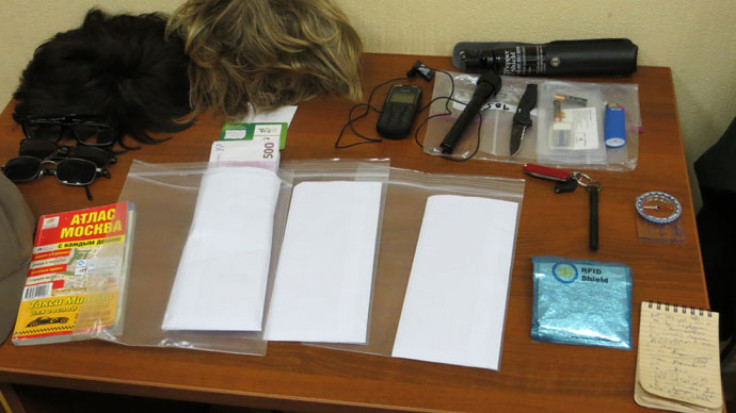 "FSB counter-intelligence agents detained a CIA staff member who had been working under the cover of third political secretary of the U.S. Embassy in Moscow," the FSB said, as translated by BBC. "At the moment of detention, special technical equipment was discovered, written instructions for the Russian citizen being recruited, as well as a large sum of money and means for altering appearance."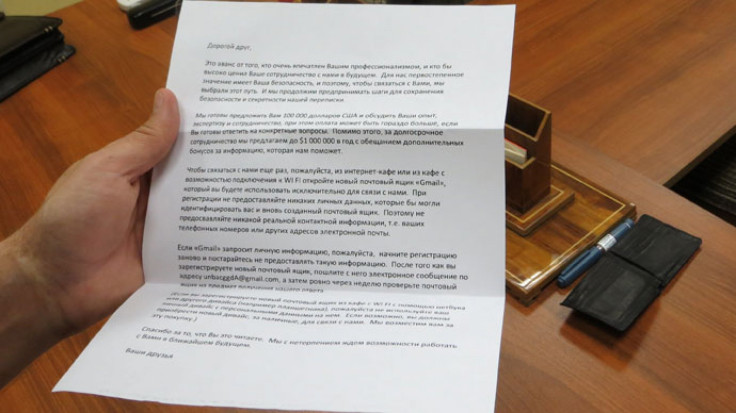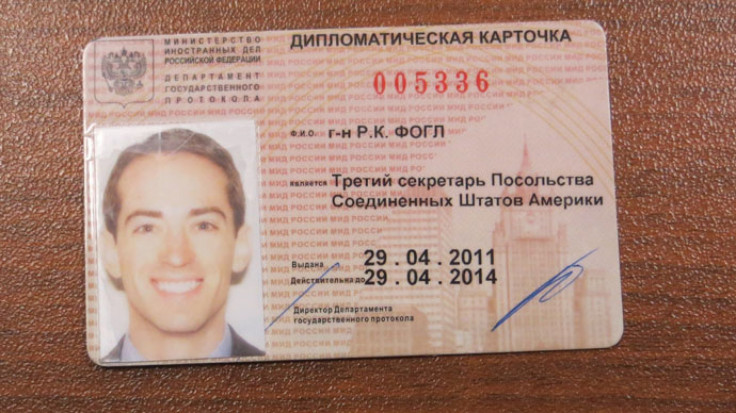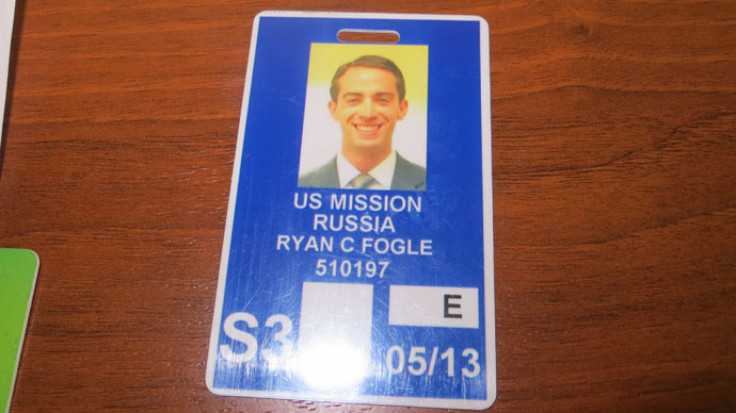 U.S. Ambassador to Russia Michael McFaul had no comment on the matter.
Fogle has reportedly been released into the custody of U.S. officials.
Russia and the U.S. have been trying to step up their cooperation and coordinated efforts to route terrorists following the April 15 bombing of the Boston marathon; the alleged bombers were immigrants from Chechnya, a region in the south of Russia. The Wall Street Journal reported on Friday that the Russia government "withheld information" from the U.S. government regard the two suspects.
John Grisham just had his next novel handed to him.
© Copyright IBTimes 2023. All rights reserved.
FOLLOW MORE IBT NEWS ON THE BELOW CHANNELS