Bali Nine Execution: Families Visit Australians On Death Row As Clemency Appeals Underway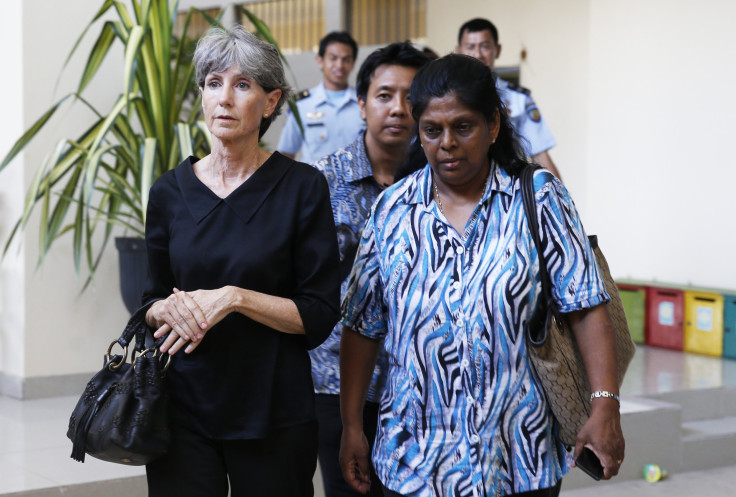 Families of Andrew Chan and Myuran Sukumaran, two Australians who have been sentenced to death in Indonesia for leading a drug-trafficking ring known as the Bali Nine, visited the two men at the Nusakambangan Island prison in Central Java Monday. This was the first time relatives got to visit Chan and Sukumaran since they were transferred from Bali last week to the prison island where they are scheduled to be executed. Appeals for presidential clemency being denied to them were underway.
"We've been told he's doing well, so we just want to see him for ourselves, just to make sure, and let him know that we love him," said Chintu Sukumaran, Myuran's older brother, adding that he and his mother Raji and sister Brintha "have been waiting, counting down the days," according to Agence France-Presse. The families of the duo arrived Monday in Cilacap, the port town that is the gateway to Nusakambangan. "We're fairly excited to go see Andy today," Andrew Chan's brother Michael told reporters, according to AFP. "It's been a few days. We're just looking forward to seeing him when we get over there, giving him a hug."
The families were escorted by consular officials and spent four hours with the men before returning to Cilacap. They will be allowed to visit again on Wednesday. "The Indonesian authorities, generally speaking, are very humane about the way in which visits are conducted, and we expect that they'll be allowed to have contact in peace and spend time together," Peter Morrissey, a lawyer for the men, said, according to Radio Australia.
Meanwhile, Australian Prime Minister Tony Abbott is still trying to secure the release of the two Australians even after they were denied presidential clemency. "I want to assure people that, even at the 11th hour, the Australian government is doing everything we humanly can to let the Indonesian government and people know that it would be in neither their best interests or their best values for these executions to go ahead," Abbott said in a statement on Saturday.
Former Indonesian President Megawati Sukarnoputri had urged current President Joko Widodo Sunday to stay firm on his decision to execute the drug smugglers, using a speech on International Women's Day to blame drug use for the spread of HIV in Indonesia. "I therefore told Jokowi (another name for the president) that those who sold drugs and who have been sentenced to death should not be given a pardon," Megawati said, according to The Australian.
Chan's and Sukumaran's lawyers were appealing Jokowi's refusal of clemency in Jakarta's Administrative Court and will hear their case Thursday. A spokesman for Attorney General Muhammad Prasetyo said late last week that the executions would be delayed until all outstanding legal actions were finished, according to The Australian.
© Copyright IBTimes 2023. All rights reserved.
FOLLOW MORE IBT NEWS ON THE BELOW CHANNELS