Ball Bearings, Nails And Pressure Cookers: Contents Of The Boston Marathon Bombs [PHOTOS]
As more and more details become known in the investigation of Monday's bombing at the Boston Marathon, investigators said the bombs were devices made out of pressure cookers filled with metal ball bearings and nails.
Officials revealed on Tuesday that the bombing devices were made out of ordinary kitchen pressure cookers placed in black duffel bags. Investigators said the pressure cookers were used as explosives filled with shards of metal, nails and ball bearings.
According to The Associated Press, an official briefed on the investigation reported the explosives originated from 1.6 gallon-pressure cookers, placed on the ground in duffel bags. Police have identified the components of the bomb as metal, nails and ball bearings, but have not yet confirmed what was used to set off the explosive devices. The official, who spoke on the condition of anonymity due to the continuing investigation, said one pressure cooker was filled with the metal shards and ball bearings and another with nails.
A doctor who treated many of the victims told WCVB.com the bombs' contents caused a bloodbath.
"We've removed BBs and we've removed nails from kids. One of the sickest things for me was just to see nails sticking out of a little girl's body," said Dr. David Mooney, director of the trauma center at Boston Children's Hospital.
The chief of emergency medicine at Brigham and Women's Hospital, Dr. Ron Walls, said in a press conference Tuesday morning that one patient had a carpenter nail in him and two others with shiny round pieces of metal debris.
Federal Bureau of Investigation Special Agent in Charge Richard DesLauriers said in a press conference that investigators found pieces of the black nylon from the duffel bags and fragments of BBs and nails. CNN said a pressure cooker lid "thought to have been used in the bombings" was found on a roof near the crime scene. He added the items which were used in the pressure cookers were sent to the FBI lab at Quantico, Va., where agents will try to reassemble the bomb as part of the investigation.
Pressure cookers, a common kitchen appliance generally used for making all sorts of food from risotto to meats to stews, have been used in several bombings and acts of international terrorism over the years, the most recent being the 2010 attempted Times Square bombing, where one contained as many as 120 firecrackers. A July 2010 intelligence report from the FBI and Homeland Security said pressure cookers were used as explosives in Afghanistan, in India in September 2003, in Nepal in February 2001 and in Pakistan in 2010.
Officials are also investigating what was used to set off the pressure cookers, though CBS reported officials found an electronic circuit board possibly used as a detonation device. The twin explosions went off 10 or more seconds apart within 100 yards of each other.
A 2004 warning from Homeland Security said bombs made from pressure cookers typically have an initiator, switch and explosive charge. "Typically, these bombs are made by placing TNT or other explosives in a pressure cooker and attaching a blasting cap at the top of the pressure cooker. The size of the blast depends on the size of the pressure cooker and the amount of explosive placed inside," said the memo, "Potential Terrorist Use of Pressure Cookers."
The memo, which also details exactly how to make the bombs and what readily available materials can be used, said the devices are usually initiated by common household items, like digital watches or cell phones. Similarly, an al-Qaeda branch in Yemen wrote a detailed pressure cooker bomb-making guide for a 2010 issue of Inspire, entitled "Make a Bomb in the Kitchen of Your Mom." The English language online publication frequented by "lone wolf" terrorists called pressure cookers "the most effective method" for making a bomb.
Rep. Stephen Lynch, D-Mass., a Boston congressman who sits on a House national security subcommittee, said he doesn't believe "the trappings are … hokey or homegrown" and he sees a more sophisticated attack.
"I have done post-attack analyses on attacks around the world, trying to learn lessons. ... The timing here, the devices themselves, the ball bearings used—you know, that's not some kid in his garage putting something together," Lynch said, according to The AP.
The 2004 Homeland Security warning also said pressure cookers, despite their distinct appearance, are "often overlooked when searching vehicles, residences or merchandise crossing the U.S. borders." Boston Police Commissioner Ed Davis said during a Tuesday press conference that police searched the marathon finish line area for bombs twice before the explosions.
Similarly, a 2010 intelligence report from the FBI and Homeland Security warned that "placed carefully, such devices provide little or no indication of an impending attack. Alertness and quick reaction to discovery of such concealment devices in unusual locations or circumstances can improve chances of early detection and prevention of an attack."
Monday's attack left three individuals dead, including 8-year-old Martin Richard of Boston and 29-year-old Krystle Campbell of Medford, Mass. A third victim was identified on Wednesday as Lu Lingzi, a Chinese Boston University graduate student. Many victims remained in Boston hospitals on Wednesday with various injuries. Two children – a 9-year-old girl and 10-year-old boy – were among the 17 victims listed in critical condition.
Security at the White House and around the country has been stepped up in wake of the bombing as Homeland Security Secretary Janet Napolitano urged Americans "to be vigilant and to listen to directions from state and local officials." Napolitano said there is no evidence currently indicated that the bombing in Boston was part of a wider plot.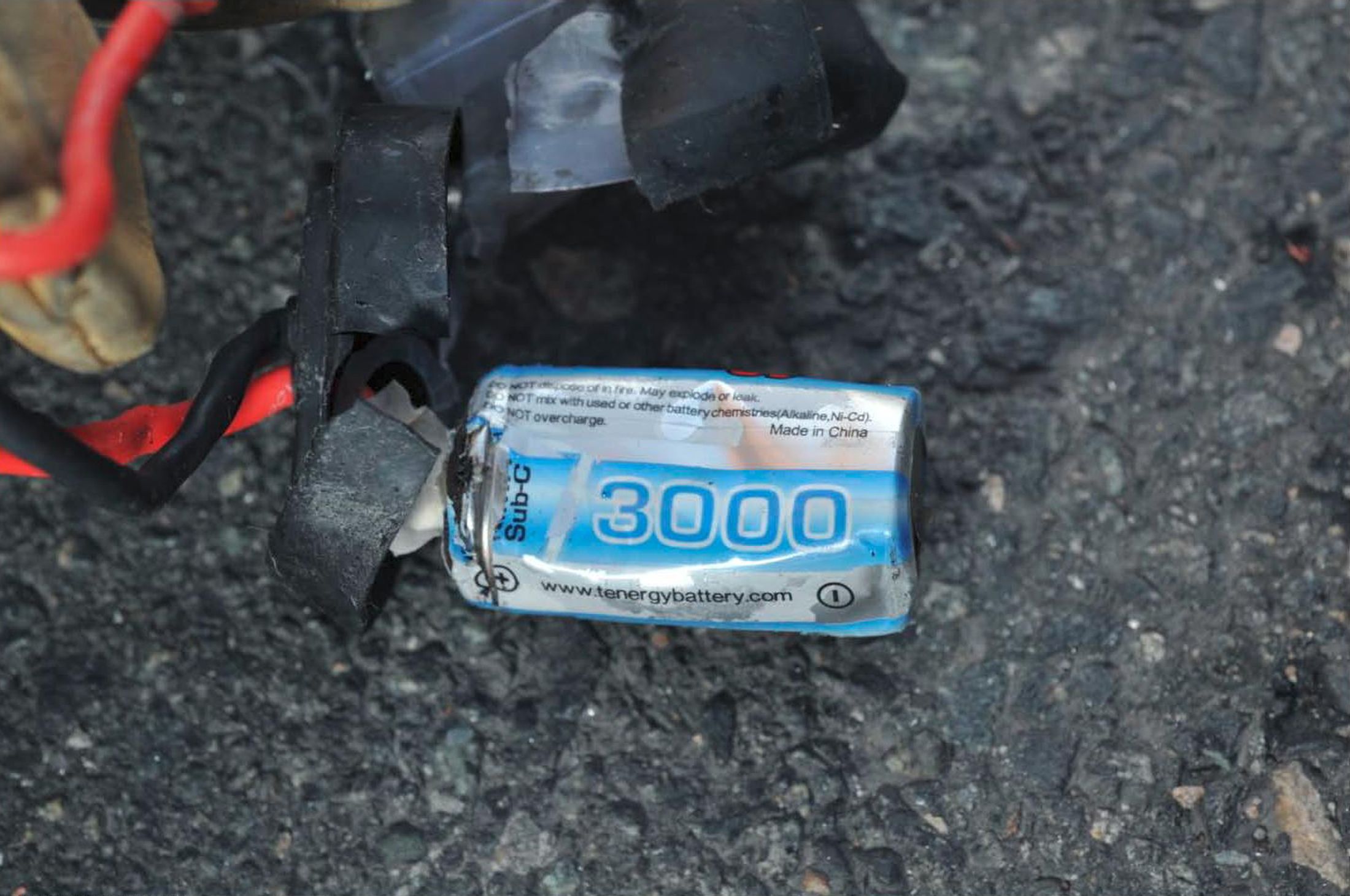 © Copyright IBTimes 2023. All rights reserved.
FOLLOW MORE IBT NEWS ON THE BELOW CHANNELS