Baltimore Police Freddie Gray Investigation: Lawyer Holds 'Great Hope' For Justice Probes Into City Police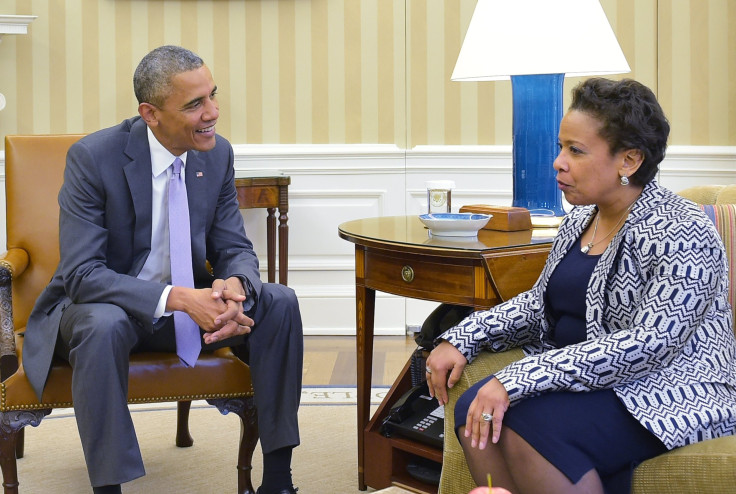 William H. Murphy Jr., the attorney for the family of Freddie Gray, said he trusted the U.S. justice system to investigate the Baltimore police, including probes by the U.S. Department of Justice and the Baltimore city state's attorney, a Twitter report from local media said Tuesday. The night before, fierce riots had broken out in parts of Baltimore over Gray's death from a spinal cord injury suffered while in Baltimore police custody.
Gray died April 19, one week after being arrested by Baltimore police. On the day of his death, the city opened a criminal probe into the officers involved in the arrest. Local media reported Tuesday that Murphy had "great hope" for the investigation, although previously he had said, "We believe the police are keeping the circumstances of Freddie's death secret until they develop a version of events that will absolve them of all responsibility."
The U.S. Justice Department opened its civil rights investigation into Gray's death April 21. On Monday, shortly after she was sworn in, U.S. Attorney General Loretta Lynch called for nonviolence, promising to "bring the full resources of the Department of Justice to bear in protecting those under threat, investigating wrongdoing, and securing an end to violence."
Six police officers have been suspended with pay, pending the outcome of the investigation.
Baltimore Mayor Stephanie Rawlings-Blake's office reported 202 arrests during the riots Monday, along with 144 vehicle fires and 15 burned structures. Maryland Gov. Larry Hogan called out the National Guard after protests broke out in the neighborhood of Mondawmin. Protesters threw bottles at officers, stores were looted and cars and buildings burned. Gray's family had called for peace and calm during his funeral Monday, and the Rev. Jamal Bryant, who gave a eulogy at Gray's funeral, told reporters, "I'm asking every young person to go home."
"The eyes of the country are all on us," Murphy, a former judge, said at Gray's funeral. "They want to see if we have the stuff to get this right," he added, noting that the culture of the Baltimore police often protected officers from being held accountable. "Let's don't kid ourselves. We wouldn't be here today if it wasn't for video cameras," he said, the Baltimore Sun reported.
© Copyright IBTimes 2023. All rights reserved.