Baltimore Riots 2015: City Residents' Struggle Under Poverty, Income Inequality and Mass Incarceration Predates Freddie Gray Unrest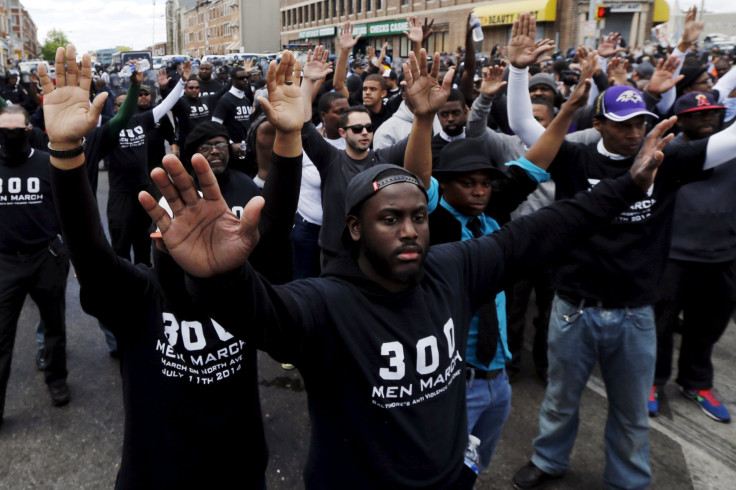 BALTIMORE -- Before this city was turned upside down by widespread violence Monday, a local African-American family laid to rest a young man from a neighborhood struggling with high unemployment, high rates of incarceration and low educational attainment. Freddie Gray -- the 25-year-old who suffered a fatal injury after his arrest by police earlier this month -- fled officers in the high-crime Sandtown-Winchester city neighborhood shortly before his arrest. He was about to become one of more than 400 people from the area who, as of February, were jailed or imprisoned for reasons stemming from the economic struggles that have affected many residents.
Baltimore, a city of nearly 623,000 with an unemployment rate of 8.4 percent, erupted in riots as residents clashed with and injured police officers Monday. Although some people sought to distance the peaceful protests over Gray's death from agitators who burned cars and buildings overnight, many residents feel frustration over the lack of economic opportunity and mobility -- factors that could point people like Gray to lives of crime and poverty.
"This is happening because of years and years of socio-economic disparity," said Brendon Joyner-El, a 25-year-old resident of West Baltimore who protested peacefully on Tuesday. "You take the education system out, you take the rec centers out, [and] a lot of issues we're dealing with, this is a human race issue." But others said the city has done little to address the systemic issues causing a cycle of poverty, criminality and low educational attainment. "How can you expect people to live and exist when you live in this situation?"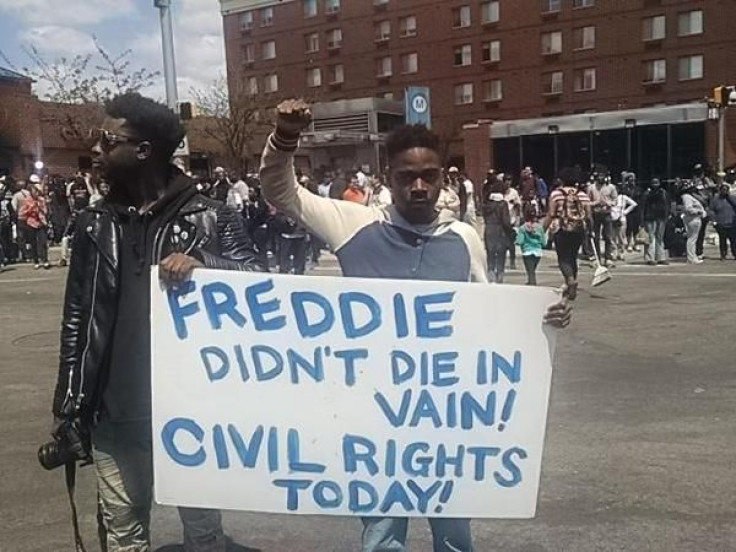 Baltimore, still one of the deadliest cities in the nation, has a decreasing incarceration rate because of local and state reforms in the prosecution of nonviolent crimes. But a third of Maryland residents in state prison are from Baltimore, an analysis by the Justice Policy Institute revealed. Maryland taxpayers spend approximately $288 million to incarcerate nearly 7,800 people from Baltimore.
The experience of incarceration poses re-entry challenges for anyone leaving jail, but it can be particularly difficult for residents of Baltimore, the Justice Policy Institute report found. Securing employment, housing and treatment, while also establishing positive social networks, is more difficult for Baltimore residents.
In Sandtown, where Gray is said to have lived, 42 percent of residents are employed, compared with the national average of 59 percent, say U.S. Census Bureau data obtained by Fusion. Just 54 percent of the neighborhood's residents are in the labor force -- either working or looking for work -- though more than 77 percent of residents are of working age. Just 4.5 percent of Sandtown residents had a bachelor's degree in 2013.
The median income for Baltimore residents was $41,385 in 2013, the Census Bureau said. Nearly 24 percent of the city's population lived below the poverty level, compared with 14.5 percent in the U.S.
Those statistics are a contributing factor to the anger and lawlessness seen after Gray's death, said Will Kearney, a 28-year-old African-American who volunteers for Baltimore City Public Schools. "This is bigger than Freddie Gray," he said. "What you're seeing now is the bubbling up of frustration. This is just the bubble being burst."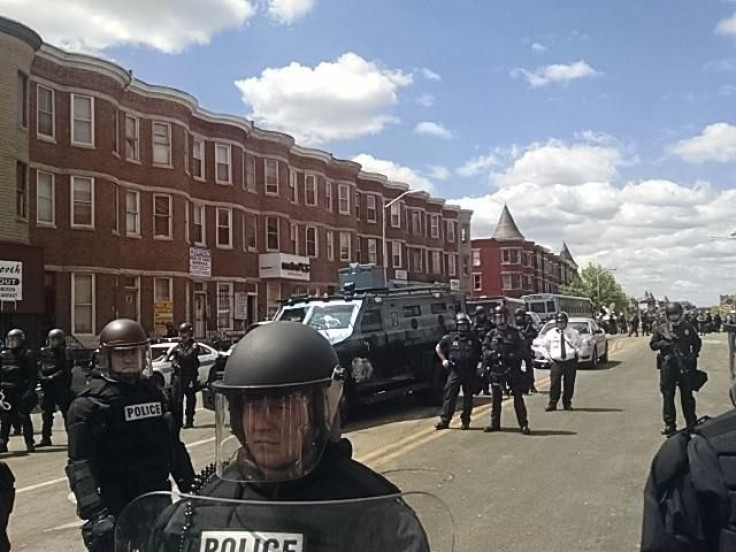 Other city residents blamed the riotous situation on police officers, who many residents believe are protected by their superiors from being held accountable for their conduct. Carlmichael Cannady, a 45-year-old African-American from the Reservoir Hill neighborhood, wasn't out during Monday's protests, but he said he understood why some young people resorted to destructive behavior. "I was afraid for the lives of young kids who were putting themselves in harm's way without knowing it," Cannady said. "The uneducated, the ones that don't really have a voice, this is how they speak."
The closing of recreation centers in favor of a $100 million prison -- in addition to Democratic politicians creating a welfare state in the city -- hasn't helped either, said a woman who would identify herself only as Ariella. Unemployed and in her 40s, Ariella said her Penn North neighborhood of central Baltimore used to be all Jewish before the racial turmoil of the 1960s, when whites moved out and blacks moved in. "This whole neighborhood changed. They put single mothers in here and filled it up with Section 8 housing. It's basically become a city that's been looking forward to getting grant money."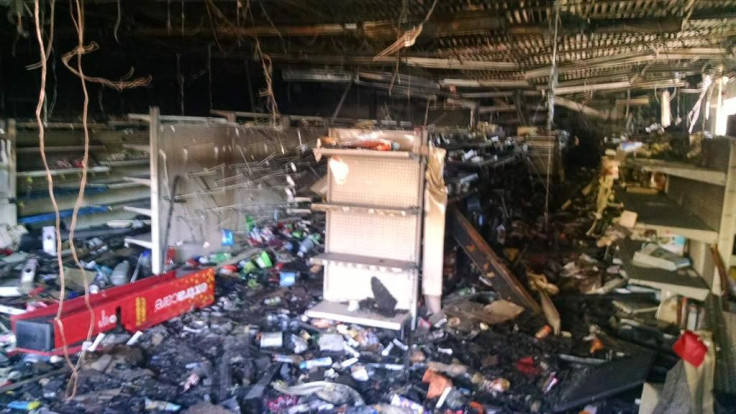 Some businesses and services crucial to the community were compromised in Monday's violence. Haywood McMorris, a African-American manager of the CVS Health pharmacy that burned at Pennsylvania and North avenues, was back at the store Tuesday, surveying the damage. Fire had gutted the inside of the store. Windows were broken, but the brick facade is still standing. "We're really appalled and we're hurt by the situation," said McMorris, who has managed the store for eight years. "We had longed for this store and everybody knew that. People didn't understand why they were out here doing this." He also said users of a senior center located behind the CVS relied on the pharmacy for prescriptions. McMorris said he was worried about them.
Kearney, the school volunteer, said he doesn't condone violence, but at the same time he can understand what is happening in his city. "They didn't depend on peaceful protest to get independence from England," he said, referring to the early Americans. "There was a revolution."
Aaron Morrison in New York contributed to this report.
© Copyright IBTimes 2023. All rights reserved.