#BaltimoreUprising, #BlackLivesMatter Trend On Twitter After Baltimore City Hall Arrests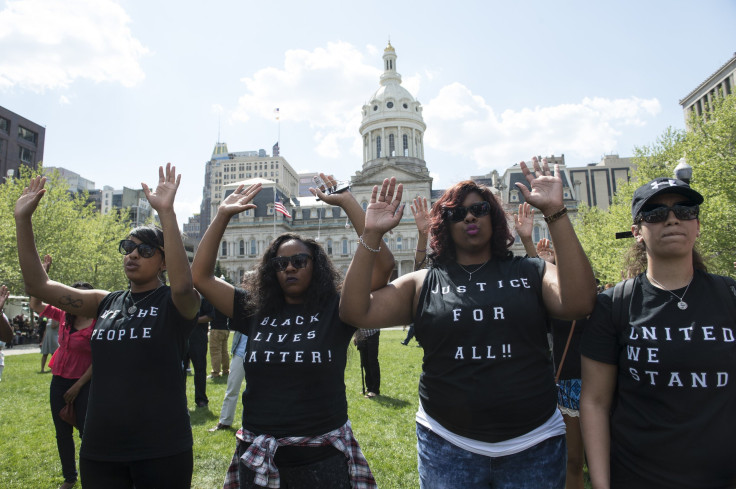 As the Baltimore Police Department arrested at least 12 protesters from City Hall and charged them with trespassing early Thursday, reactions to the move flooded Twitter. Demonstrators had assembled Wednesday at City Hall, protesting the permanent appointment of Kevin Davis, Baltimore's interim police commissioner, and put forward a set of demands.
The police department said in a statement on Facebook that the officials had spent hours in "communication and warnings." While some protesters stepped out of the building, many refused to leave and police said that "as a direct result of their failure to comply, the remaining protesters have been arrested and charged with trespassing."
The protesters' demands included firing of Baltimore Housing Director Paul Graziano, calling on officers to stop using excessive force against peaceful protesters and avoid using any military-type equipment and only employing riot gear as a last resort.
Users on Twitter opposed the arrest in several tweets through the night through hashtags like #BaltimoreUprising, #BlackLivesMatter.
© Copyright IBTimes 2022. All rights reserved.
FOLLOW MORE IBT NEWS ON THE BELOW CHANNELS