Bank of America: 24 People Arrested in Boston Protest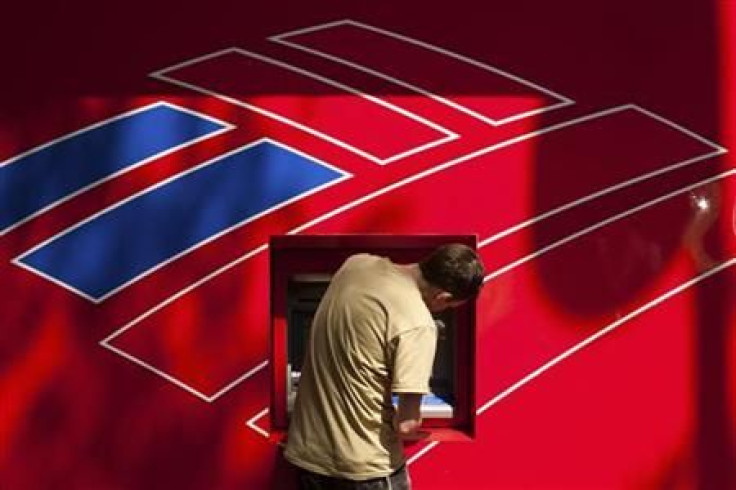 Two dozen people were arrested Friday in Boston for trespassing during a protest demonstration against Bank of America (NYSE: BAC).
The demonstrators rallied outside the Bank's offices in downtown Boston to protest what they called the lender's unfair foreclosure practices. The Boston Herald estimated that as many as 3,000 people attended the protest
Boston Police Commissioner Edward F. Davis told the Herald: "[The demonstrators] wanted to be arrested, and we obliged,"
He added that nobody resisted police.
"[There was] no trouble at all. It's a great group," he noted.
The 24 arrestees, comprising 15 women and nine men, spent several hours in a jail in South Boston, but are unlikely to face any serious charges.
One of the women arrested, Carolyn Grant, told the Herald: "We had to [make] a stand to let Bank of America know they cannot foreclose on families and put them out on the street."
The demonstration comes on the heels of a much larger demonstration that has been held for the past two weeks in the Wall Street area of lower Manhattan, called "Occupy Wall Street."
However, a spokesman for Bank of America said the Boston rally was nothing more than a publicity stunt.
"These individuals choose to ignore the facts and instead focus on increasingly aggressive PR stunts," TJ Crawford told the Herald. "Bank of America has a lot to be proud of in Massachusetts, from modifying 18,000 mortgages since 2008, to lending nearly $400 million to small businesses that are fueling the local economy in the first half of 2011."
Crawford earlier had commented: "We don't condone any of these increasingly aggressive tactics [by demonstrators]."
A group called TakeBackBoston (TBB), which was involved in the demonstration, stated before the rally that it "signals a growing popular outrage at the big banks, as the peaceful occupation of Wall Street in New York enters its thirteenth day."
Presley Obasohan, a homeowner in Dorchester who is fighting foreclosure, told TBB: "I'm sitting-in at Bank of America so that my neighbors, and me, can stay in our homes. So many people have been thrown out of their homes or lost their jobs needlessly because of mistakes made by Wall Street Banks. Yet it's the banks who are now rewarded with billions in tax refunds."
TakeBackBoston claims that as of March 2011, Bank of America had more homes in foreclosure than any other bank in Boston, with two-thirds of these in minority neighborhoods.
"Sixty-one percent of Bank of America's subprime mortgages were concentrated in these same neighborhoods, revealing a pattern of pushing bad loans on people of color and the poor," the group stated.
Rachel LaForest, executive director of the Right to the City Alliance, who participated in the Boston rally, told TBB: "Across the country, we are seeing the same story: The mortgage bubble created by Wall Street pushed predatory lending on urban communities, and since the bubble burst the fallout has been catastrophic. Unemployment and foreclosures have hit communities of color first and worst. But it is urban communities who are at the forefront of the movement to fight back. We are taking direct action today to demand payback from Bank of America."
© Copyright IBTimes 2023. All rights reserved.
FOLLOW MORE IBT NEWS ON THE BELOW CHANNELS