Bank Of England Maintains Low Interest Regime In United Kingdom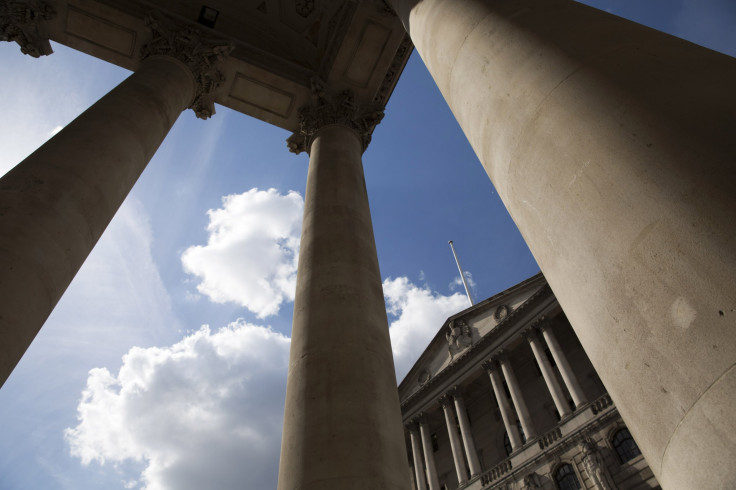 UPDATE: 8:43 a.m. EDT — Bank of England policymakers voted to keep the U.K.'s interest rates at 0.5 percent Thursday. The vote was unanimous and comes days after the British government revised its 2016 growth forecast for the country's economy down to 2 percent, from 2.4 percent.
The bank also said that uncertainty surrounding Britain's upcoming referendum on EU membership, to be held on June 23, was driving down the value of sterling.
Original Story
The United Kingdom's Bank of England (BOE) is likely to decide to keep its key interest rate at a record low during a meeting Thursday, as investors and policymakers assess the risks stemming from the country's EU in-out referendum which is scheduled for June 23. The central bank will publish its March interest rate decision at noon local time (7:00 a.m. EDT) alongside the minutes of its gathering.
Economists expect policymakers on BOE's Monetary Policy Committee (MPC) to keep the interest rate steady at 0.5 percent — a record low — until the first quarter of 2017, according to Bloomberg. BOE Governor Mark Carney said during last month's interest rates announcement it was ''more likely than not'' that rates would need to rise over the next two years.
Carney also said that if needed, BOE would launch fresh stimulus measures to boost the economy, including buying assets through quantitative easing or cutting interest rates closer to zero. However, he ruled out negative interest rates, like the Bank of Japan did earlier this year.
During the February meeting, Ian Alexander McCafferty, the lone policymaker who had been calling for higher interest rates, changed his mind.
"Since last month's meeting, global financial markets have calmed down and I would expect that to be acknowledged in the MPC statement and minutes," Brian Hilliard, chief U.K. economist at Société Générale SA in London, told Bloomberg.
While investors see lesser market volatility and recent increases in wage growth as signs of a stronger economy, uncertainty over the economic fallout of the referendum over U.K.'s participation in the European Union could encourage the BOE to leave the interest rate at 0.5 percent, unchanged since March 2009. Economists have also cited fears that a vote to leave the EU may negatively impact the U.K.'s economic growth.
Inflation in the U.K. fell to a record low last year, turning negative in October and recovered to 0.3 percent in January — well below the BOE's 2 percent target. Policymakers are waiting for inflation to climb to the BOE target, with borrowing costs projected to rise within three years.
''We are doubtful that the Bank of England will relax monetary policy — either through trimming interest rates … or reviving quantitative easing — as we do not believe that the U.K. economy is weak enough to warrant such a move,'' Howard Archer, chief European and U.K. economist at IHS Economics told the Belfast Telegraph.
© Copyright IBTimes 2023. All rights reserved.