Bank Of England Voted Unanimously To Keep Monetary Policy Constant; Not Too Worried About Ukraine, Future Growth: Minutes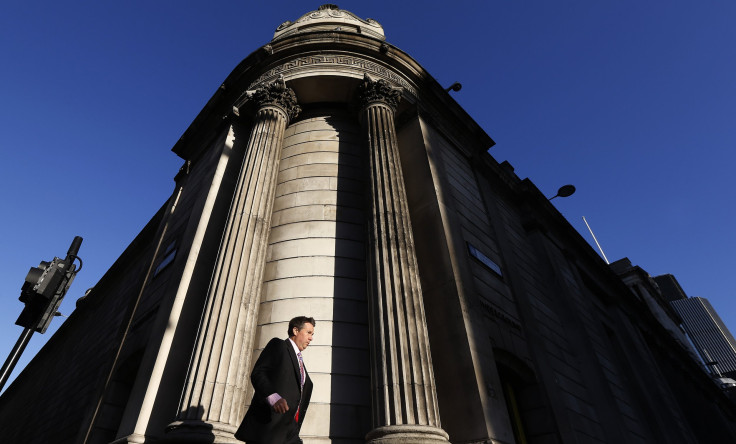 The Bank of England's Monetary Policy Committee, or MPC, unanimously voted to keep interest rates and its stimulus program unchanged, minutes of the MPC's March 5-6 meeting showed Wednesday.
The committee continues to expect growth in the first quarter of 2014 to be 0.9 percent and "growth in the second quarter expected to be only fractionally weaker than that," the minutes showed, adding that the MPC's concerns of an uneven growth that was heavily reliant on domestic demand and housing was "somewhat reduced" by the latest economic data.
During the meeting, the MPC also noted that optimism had grown among investors about the future of Britain's economy, especially in comparison to its major trading partners, and that it was being viewed as a safe investment destination following ongoing tensions in Russian and Ukraine. However, the MPC was not concerned about a direct fallout of the Ukraine crisis on the British economy except for risks stemming from a "general rise in risk premia and via commodity markets" because the "direct trade and financial linkages between the United Kingdom and Ukraine were limited."
Emerging markets too had stabilized after the volatile conditions of the previous month, the MPC noted, adding that there had been mixed developments in the international economy.
"The easing of tensions in some emerging economies had been accompanied by signs of further modest recovery in the euro area. But this had been set against disappointing data releases in the United States and Japan," according to the minutes.
"Data on the euro area had been consistent with continuing modest recovery," the minutes noted, and that a growth of 0.3 percent in the last quarter of 2013 was in line with MPC expectations, adding: "The data in the Asian and other large emerging economies had been mildly encouraging."
The MPC voted to keep the Bank Rate unchanged at 0.5 percent and asset purchases at 375 billion pounds ($622 billion). The next meeting of the MPC is scheduled for April 9-10.
© Copyright IBTimes 2023. All rights reserved.