Bank Of Russia, Finance Ministry To Legalize Crypto Payments In International Trade
KEY POINTS
Crypto usage as a form of payment for energy products is still "premature": Putin
But Russia's position on crypto seems to have taken a shift
Russia Central Bank is still against the use of crypto as a form of payment
Financial authorities in Russia are reportedly close to reversing their position on the legalization of cryptocurrency or digital assets for international trade.
The Bank of Russia, the central bank of the transcontinental country, has reportedly noted that crypto payments for cross-border transactions are inevitable due to the current geopolitical situation.
Historically, the Russian central bank is opposed to the idea of using cryptocurrency as a form of payment but it has reevaluated its approach on the subject and supposedly agreed with the country's finance minister to legalize digital assets for international trade payment, a local news agency, TASS reported.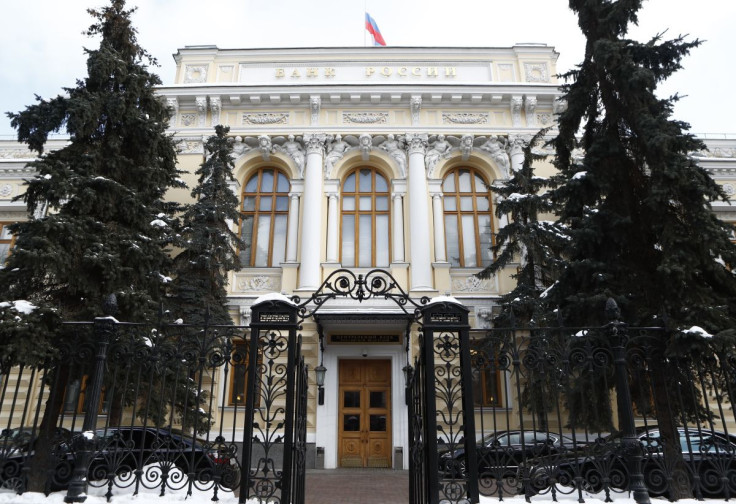 "As for the regulation of the cryptocurrency market, the difference in approaches has remained. But I can say that the Central Bank has also rethought [the approach], taking into account the fact that the situation has changed, and we are rethinking it," Russia's deputy finance minister told TASS.
"Because the infrastructure that we plan to create is too rigid for the use of cryptocurrencies in cross-border settlements, which, of course, we must, first of all, legalize somehow. On the one hand, give people the opportunity to do it, on the other hand, put it under control so that there is no laundering, paying for drugs, and so on," the official added.
Despite this stand on using cryptocurrency as a form of payment, the deputy finance minister also said they have to introduce its regulatory framework.
"Now people open crypto wallets outside the Russian Federation. It is necessary that this can be done in Russia, that this is done by entities supervised by the Central Bank, which are required to comply with the requirements of anti-money laundering legislation, and first of all, of course, to know their client."
Russia's central bank said it is still against legalizing cryptocurrency payments within Russia.
"It is important to emphasize that we are not talking about the legalization of cryptocurrency as a means of payment on the territory of our country," the Bank of Russia said in a statement to a local news agency.
The idea of using cryptocurrency as a form of payment within Russia floated toward the end of 2021. At the time, President Vladimir Putin mentioned that it was "still premature" to use digital assets when trading energy products like gas and oil.
This latest news about Russia's take on crypto payment is an indication that the country has adapted to the changes, especially with the wave of economic sanctions from Western countries.
© Copyright IBTimes 2022. All rights reserved.
FOLLOW MORE IBT NEWS ON THE BELOW CHANNELS