Banks Can Seize $1,200 Coronavirus Check Sent To Taxpayers By Government
KEY POINTS
Individuals making less than $75,000 per year will get $1,200 from the government
There's nothing in the bill stopping banks from seizing that money to pay down debts
Only one bank, JPMorgan, said they would not use the stimulus to pay down debts
U.S. Congress has offered to send a $1,200 check to every taxpayer earning less than $75,000 a year as part of its $2 trillion stimulus bill to mitigate the economic effects of COVID-19. Those who had authorized IRS to post their refunds to their bank accounts can expect the stimulus to be wired to the accounts, but the banks are free to seize the money to pay off outstanding debt, a report from The American Prospect has revealed.
In an audio clip shared by The American Prospect, Ronda Kent, chief disbursing officer with the Treasury's Bureau of the Fiscal Service, was heard saying that "whether these payments could be subject to collection from the bank to which the money is deposited, if the payee owes an outstanding loan or other payments to the bank...there's nothing in the law that precludes that action." Banks can also seize these funds for "charged-off" accounts with negative balances that the customer has long abandoned, and thought was closed.
This also affects the 24.2 million "underbanked" individuals who keep their money outside traditional banks as well as those dependent on services like payday loans. Lisa Stifler, who leads debt collection work at the Center for Responsible Lending, said that "payday lenders in many states have access to bank accounts and can seize that money as well."
This report has massive implications for millions of Americans depending on their coronavirus stimulus checks. According to the New York Federal Reserve, consumer debt approached $19 trillion in the second quarter of 2019, the 20th consecutive quarter it has grown. The biggest chunk of this, $9.4 trillion, lies in mortgage debt, while auto, student loan and credit card debt all hover around $1 trillion.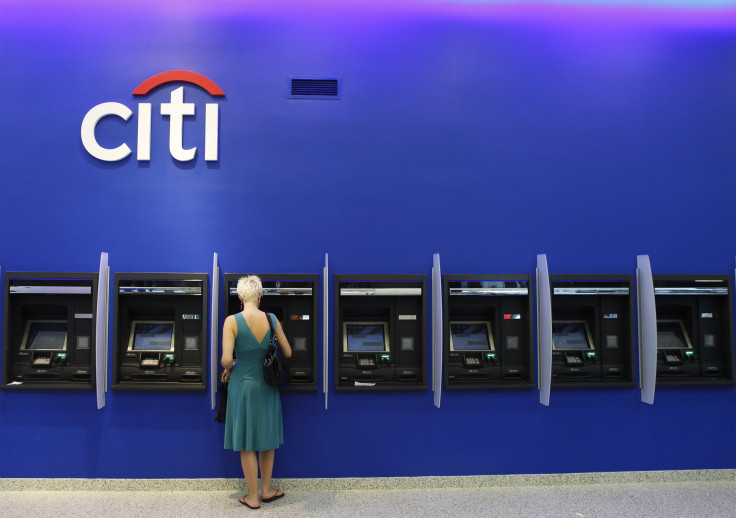 A new poll indicates that 52% of Americans under the age of 45 have seen their work hours reduced, as the economic fallout of the COVID-19 pandemic is just beginning to reveal itself. Banks seizing the stimulus designed to aid those who have lost wages in the widespread economic slowdown would surely exacerbate the existing situation, as most respondents to that poll said the $1,200 would only cover one month of expenses.
The American Prospect reached out to six banks, Wells Fargo, JPMorgan Chase, Bank of America, Citibank and U.S. bank, asking if they planned to seize the stimulus payments from the government to offset existing debts. Only JPMorgan responded, saying that they would not use CARES Act payments to offset debts. "The U.S. Treasury can then determine the address to mail the full stimulus amount and ensure the former customer gets the full benefit," spokeswoman Anne Pace said.
© Copyright IBTimes 2022. All rights reserved.
FOLLOW MORE IBT NEWS ON THE BELOW CHANNELS