Barack Obama NCAA Bracket Tournament Picks: U.S. President Makes His Final Four, Predictions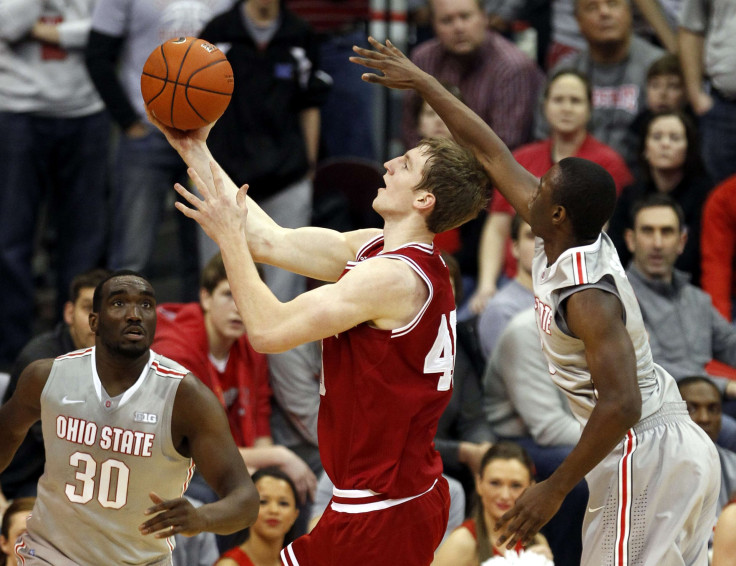 If the 2013 NCAA Tournament plays out like President Barack Obama thinks, Indiana Hoosier fans will be very happy.
Obama chose a Final Four of Ohio State, Florida, Louisville, and Indiana, and has the Hoosiers beating the Cardinals in the final, according to his bracket on ESPN.
Indiana won their first out-right Big Ten regular season championship in 20 years this season, and haven't won a national title since 1987. The Hoosiers' last appearance in the championship game was in 2002 when they lost to Maryland.
Many of the president's upsets come in the Sweet 16, with No. 1 seeds Kansas and Gonzaga losing out, and Washington D.C.-based No. 2 Georgetown falling to No. 3 Florida.
A few minor upsets include the No. 10 seeded Cincinnati Bearcats over No. 7 Creighton in the second round, No. 11 Belmont over No. 6 Arizona, but the biggest may be the No. 5 Wisconsin Badgers ending No. 1 Gonzaga's season.
Obama picked a rematch of the Big Ten championship game, with the Buckeyes wiping away Wisconsin yet again to reach their 11th Final Four.
This year marks the fifth straight time Obama has filled out a bracket, and he is an admitted "huge" basketball fan. However, the president has been about as successful as everyone else in the country when sifting through their bracket.
Last year, Obama picked the North Carolina Tar Heels to win it all, and the eventual champion was Kentucky.
Obama also stayed away from picking typical tournament favorites like Duke and Michigan State, but still picked two No. 1 seeds to make the final.
© Copyright IBTimes 2023. All rights reserved.