Barack Obama Wants To Avoid Third World War: 5 Most Important Lines From UN General Assembly Speech On Syria, World Peace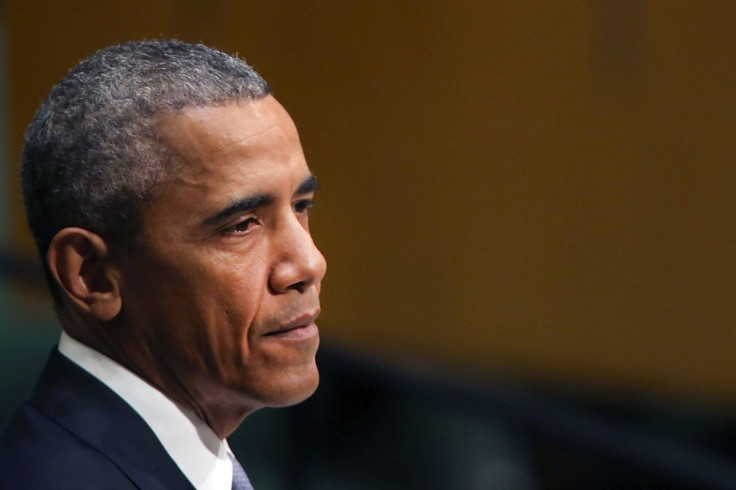 President Barack Obama spoke at the United Nations General Assembly Monday, praising the organization's work to prevent a third world war, while also emphasizing the importance of working together to establish peace in Syria. He said the United States would be willing to work with any country to establish peace in the region, including Russia and Iran, but would not allow Syrian President Bashar Assad to remain in power.
"No matter how powerful our military, how strong our economy, we understand the United States cannot solve the world's problems alone," Obama said. "In Iraq the U.S. learned the hard lesson that even hundreds of thousands of brave troops, trillions of dollars ... cannot itself impose stability on a foreign land." He said world leaders must stop "tyrants" like Assad, who "drops barrel bombs on innocent children."
The U.S. has said that Syrian President Assad's removal from the presidency is necessary to stabilize Syria, while Syria's allies like Iran and Russia have said Assad's regime is necessary in the fight against terrorism. Obama was expected to meet with Russian President Vladamir Putin for the first face-to-face meeting since Russia annexed part of Ukraine in 2014 as Moscow continues a military build-up in Syria.
"There cannot be a return to the prewar status quo," Obama said. "Let's remember how this started: Assad reacted to peaceful protests by escalating repression and killing and in turn created the environment for the current strife."
The speech came as the U.S. has experienced considerable setbacks in its fight against ISIS in recent months. A $500 million Pentagon program to train rebel forces has produced only a handful of active fighters, as ISIS has taken over large swaths of land over the last year. "There's no room for accommodating an apocalyptic cult like ISIL," Obama said, calling on countries to come together to defeat the militant group.
Obama was set to host a summit with world leaders this week to discuss how to stem the spread of ISIS. Last year, Obama announced a strategy to destroy ISIS just before the U.N. meeting, but since then, the group has seen growth in much of Iraq and Syria. He was expected to focus on the lure of the extremist ideology to young people, as militant groups in Syria, including ISIS have reportedly doubled their recruits over the last 12 months.
Fighting in Syria has sparked an international refugee crisis as Syrians have continued to stream out of the country in pursuit of safety. Hundreds of thousands of Syrians have made their way to Europe in recent months, prompting an international refugee crisis that has put a spotlight on the dire needs and living conditions of refugees. Obama reiterated his commitment to helping Syrian refugees, as the country has already vowed to accept some 100,000 Syrian refugees by 2017.
Obama also had tough words for Russia's actions in Ukraine. "Imagine instead if Russia had engaged in true diplomacy. That'd be better not just for Ukraine, but better for Russia," he said.
© Copyright IBTimes 2023. All rights reserved.