United Nations 2030 Agenda: President Obama Joins World Leaders In Aim To Eradicate Poverty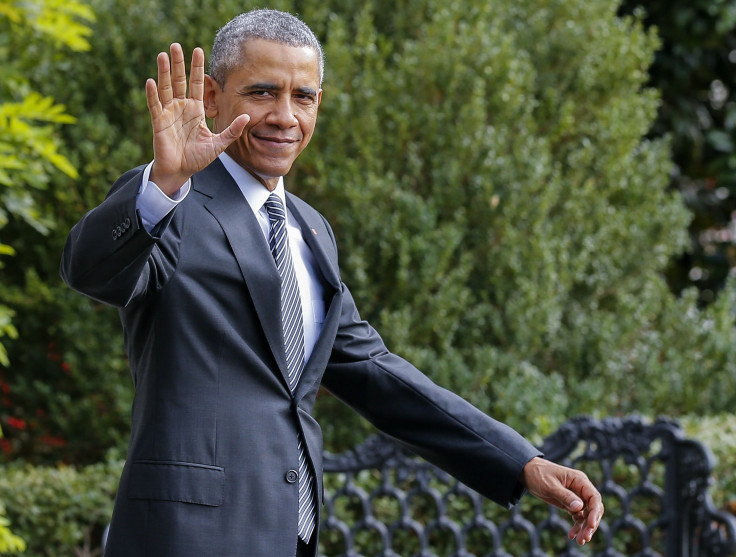 President Barack Obama joined with world leaders Sunday to commit to the 2030 Agenda for Sustainable Development. The adoption of the framework, announced at the United Nations General Assembly, means the U.S. will join other nations to eradicate extreme poverty and adopt sustainable policies with long-term impact.
Over the next 15 years, the agenda aims to eradicate poverty and hunger, protect the environment, promote human rights and gender equality, empower women, strive for peaceful and inclusive societies and fight against inequalities. It is the culmination of two years of consultation and development.
"We suffer no illusions of the challenges ahead, but we understand this is something that we must commit ourselves to," Obama said in a speech to the assembly. "In doing so, we recognize that our most basic bond -- our common humanity -- compels us to act. An impoverished child in a distant slum or a neighborhood not that far from here is just as equal, just as worthy, as any of our children, as any of us, as any head of government or leader in this great hall."
He announced new targets for the U.S. President's Emergency Plan for AIDS Relief, aiming to reach nearly 13 million people by 2017 with HIV/AIDS treatment and achieve a 40 percent decrease of incidence among girls and young women in the most highly burdened areas of 10 African countries.
The United States also joined members of the Open Government Partnership steering committee in signing a declaration on the importance of open government in achieving the agenda's goals. The declaration highlights the need for transparency, citizen participation, information availability, accountability and access to justice.
The announcement came in the same week as International Peace Day, which was declared by the U.N. to remind the world of the importance of peace. In his speech, Obama highlighted war as one of the major obstacles to achieving the 2030 agenda. "It is no coincidence that half of the people living in extreme poverty around the world live in places afflicted by chronic violence and conflict," he said.
© Copyright IBTimes 2023. All rights reserved.