Barcelona: Lionel Messi 'Could Be Better,' Ronald Koeman Says
KEY POINTS
Lionel Messi has scored just a single goal for Barcelona after the first four games to start the new La Liga season
Ronald Koeman says Messi 'could be better' amid the skid
Barcelona will face the Hungarians in their Champions League opener on Tuesday
Football megastar Lionel Messi has been struggling on the field as of late, but that does not shroud the optimism and confidence of FC Barcelona head coach Ronald Koeman that the Argentine will be back in his peak form.
Messi has been drawing flak from pundits as he hasn't scored a single goal in Barca's last three outings.
But Koeman remains unperturbed. Although he admits that Messi has not been playing like he usually does, the Dutch believes that the team's star captain will redeem himself.
"Maybe, at the moment, Messi's performances could be better," Koeman told ESPN. "But he is happy, he is working hard and he wants to be the captain. I don't have a single complaint. He has also had some bad luck. He hit the post (in Saturday's 1-0 loss to Getafe) and on another day that goes in."
"I don't have any doubts about his performances and we're going to see him (at his best) in the upcoming games, I'm sure," the football manager added.
Messi's average of 0.25 goals per game after the first four games is a significant dive from the six-time Ballon d'Or winner's numbers last season.
Prior to the suspension of games due to the novel coronavirus pandemic, he averaged 0.75 goals per game, according to Forbes.
It had been a downward slope for Messi when the games returned in June. With tension brewing inside the Catalans' dressing room at the time, the 33-year-old's average dropped to 0.53 goals per game as they lost the league title to Real Madrid before absorbing an 8-2 annihilation at the hands of Bayern Munich in the Champions League quarterfinals.
"I can't explain what happened in recent seasons because I wasn't here -- there were different players and coaches -- but if we fail this season, I will be able to tell you why," Koeman said as Barcelona braces for its return to the European Cup against the Hungarians at home on Tuesday.
Koeman, who was hired to replace Quique Setien for Barca's head coaching post in August, is looking to lead the club to its first UCL title since 2015.
He, however, believes that seizing the trophy will be an uphill battle for the Blaugrana, especially with how the club fared in the tournament during their recent stints.
"But seeing what's happened in recent seasons, I can [say] we are not the favorites," Koeman explained. "We are one of the teams that can go far in the competition, but not the favorites."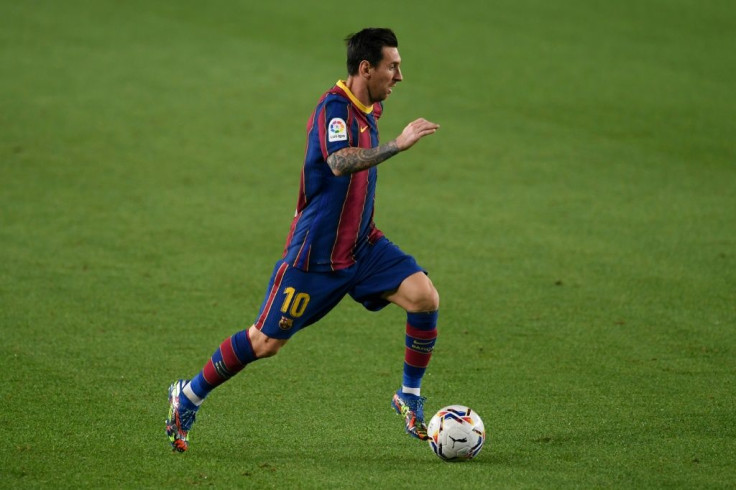 © Copyright IBTimes 2022. All rights reserved.
FOLLOW MORE IBT NEWS ON THE BELOW CHANNELS