Barcelona 'Member' Talks About Lionel Messi's Possible 'Return In 2023'
KEY POINTS
Barcelona is being urged by former presidential candidate Victor Font to think about having Lionel Messi back
Font explains why Messi should end his career with Barca
The business tycoon has always been an admirer of Xavi Hernandez
Despite losing to Joan Laporta in the last Barcelona presidential elections, Victor Font still thinks about the future of the club.
Font is a media and technology tycoon in Spain, but more importantly, he is a "member" of FC Barcelona.
While the word "member" implies that a person is part of the board, the so-called "members" are basically "people who have applied for a membership" and not an official board member yet, per Barca Universal.
Nevertheless, Font, whose campaign battle cry during the Barcelona presidential elections was "Sí al futur" or "Yes to the future," has always been vocal about his views involving the Catalans.
In fact, he had just shared his thoughts on Messi's departure and future.
According to Font, Barcelona should never rule out Messi's potential return as the Argentine "deserved" to end his illustrious career with his beloved club.
"He deserved to go out in style," Font told RAC1 of Messi via Sport. "From the moment he left, the club should have been thinking how Messi can return to Barca in 2023."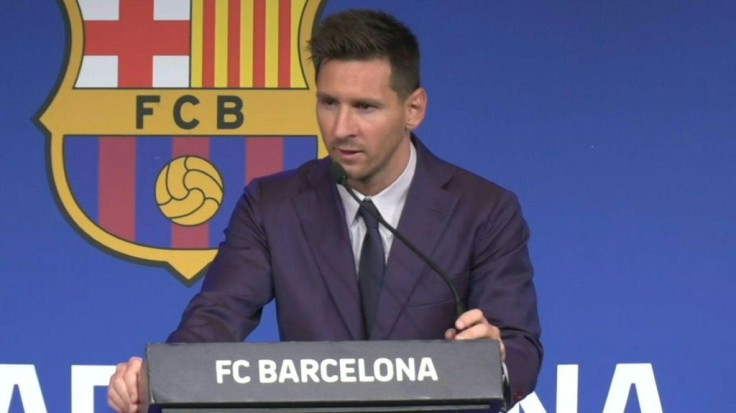 The "Yes to the future" project aimed to build a new and improved Barcelona "by 2030."
Font is believed to have devised a plan which is focused on how to recuperate when Messi and other Barcelona greats leave.
But more importantly, the project stressed the need for Barca to "revamped from the core," Barca Times reported.
"In the future, we must make sure that each decision made by the club [Barcelona] is managed by those with the appropriate skills and experience," Font told the outlet last year.
"Let's take advantage of Barça's influence to help face the main challenges posed by 21st-century society," he added.
Even before Xavi Hernandez was appointed as Barcelona manager, Font has always been convinced that the Barca legend is the best guy for the job.
"He's an asset to the club," Font said of Xavi. "I celebrate as much as anyone that the people running the club now coincide with what we thought. It is a shame to have lost these months, but we have to congratulate everyone for the fact Xavi is finally leading the sporting project."
"It will be a more recognizable football. Wingers staying wide, pressing high, winning the ball back as quickly as possible. There won't be miracles, but we will soon see the football we identify with."
© Copyright IBTimes 2023. All rights reserved.