Barcelona Suffered 'Injustice' In 1-0 Defeat To Inter Milan, Says Xavi: Details
KEY POINTS
Barcelona lost 1-0 to Inter Milan at San Siro
The two sides will once again meet next week at Camp Nou
Pedri's goal was disallowed by VAR on Tuesday
FC Barcelona head coach Xavi Hernandez is furious after his side's 1-0 defeat to Inter Milan and has said his side has suffered "real injustice."
When Inter Milan hosted Barcelona in their Champions League fixture at San Siro on Tuesday, several controversies occurred from VAR decisions. The most notable incident was when Pedri netted a 67th-minute equalizer after Cameroon goalkeeper Andre Onana came through a series of players and offered a cross straight to the 19-year-old playmaker.
However, the goal was eventually disallowed via VAR because Ansu Fati had his hand raised that saw the ball get pushed into his fingers as he put Onana under pressure. Xavi was also booked for complaining to the referee.
"The referee should be out here explaining why he makes these decisions if he made mistakes or not. That would humanize them a lot more. Today I'm really unhappy. I feel there is real injustice," Xavi told reporters after Barcelona's 1-0 loss, according to BBC Sport.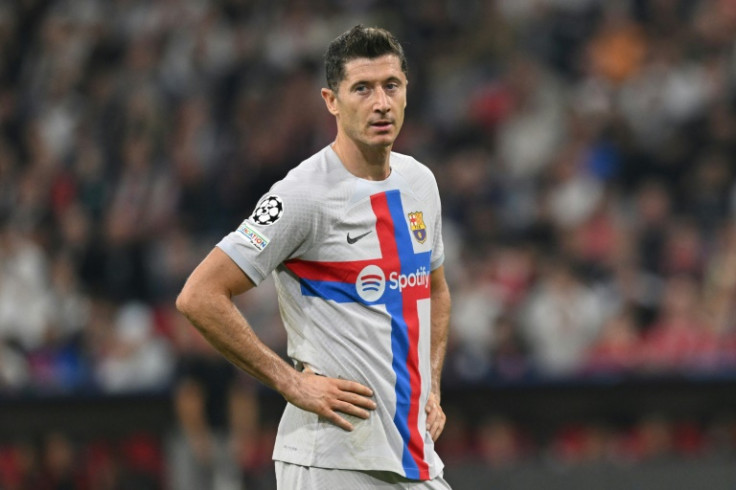 Going into Tuesday's game, Inter Milan boss Simone Inzaghi was under pressure. His side is currently placed ninth in the Serie A table, having lost four out of their eight league games in the 2022-23 season.
Towards the end of the second half, another VAR incident took place after Denzel Dumfries appeared to handle in the area. However, the VAR replays ruled that Dumfries had not conclusively knocked a cross away from Fati with his wrist.
Barcelona have now lost two of their three games in the 2022-23 Champions League. Xavi is aware that the return fixture with Inter at Camp Nou next week is going to be decisive for their European run this campaign.
"We have three more finals to come. This is a game we have lost, but now we have two games at home from the three and they are real finals. We have to show more intensity. The first half wasn't good, we have to be self-critical - but of course, we are offended today," added Xavi.
Xavi also admitted that his team hadn't been at their best and now he's concerned about their chances of progressing to the knockout stages.
"We woke up late. We bottled them up at the end but the chances didn't come. We knew that the shot from outside the area was one of their virtues. We have three finals left. I am worried about the defeat. Bayern have nine points, Inter have six and we have three. The situation is complex," Xavi added, according to Mundo Deportivo.
Last season, Barcelona were demoted to Europa League, the second-tier European competition, after crashing out from the group stage of the Champions League.
© Copyright IBTimes 2023. All rights reserved.