Barcelona will not increase bid for Arsenal skipper Fabregas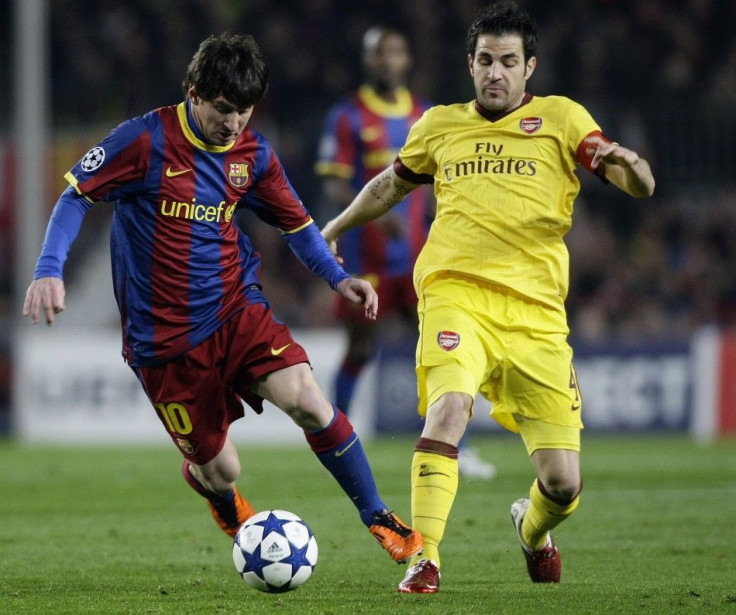 Spanish giants Barcelona's obsession with their former youth-team product and current Arsenal skipper Cesc Fabregas is no secret. However, the Catalans' president Sandro Rosell has confirmed that the club would not go higher than the €40 million they bid for him last summer.
Fabregas himself had indicated his wish to return to Barcelona, as the Spanish champions made two bids for him last summer. On that occasion, Arsenal refused to negotiate. However, Barcelona's refusal to up their bid may mean Fabregas isn't going anywhere though it has been reported that Arsenal might allow the midfielder to leave at the end of the current season. Rosell revealed that Barca would only sign at the right price.
We can talk about it, but Barca will not pay €50million for Cesc, he told Sport. That is decided and, although Guardiola wants this player, we will not pay this amount. It is impossible due to a simple reason. In football, prices are reduced each year and, if we offered Arsenal €40 million for Cesc last summer, €50million is now impossible.
If the coach demands Cesc, we will negotiate, but at a correct limit and without madness and, if the deal isn't possible, we will wait for other opportunities.
When asked if the deal, if any, would be concluded at the end of the season, Rosell said Barca may be better off financially if they had the option of leaving it till the next year but said they would negotiate if the coach insists.
Queried if the deal could be pushed if the player asks for his departure, Rosell said, First, the coaches should tell us that his signing is a priority. After that, we look at the economic issue. If a player came to me and told me he wanted to leave, I would start looking to find the best financial solution. We don't want anyone to be unhappy.
The deal would depreciate Barcelona's financial situation considerably, and Rosell confirmed the club are monetarily shaky.
Things are the same, he said. The patient is still ill, so to speak, but we have identified the problem and we know what medicine we need. Things will get better within three or four years. (The financial problems will not affect sporting matters) because within the business plan we allow for the needs of the team.
© Copyright IBTimes 2023. All rights reserved.