Barclays Mulling Standard Chartered Merger To Thwart Activist Investor, Report Says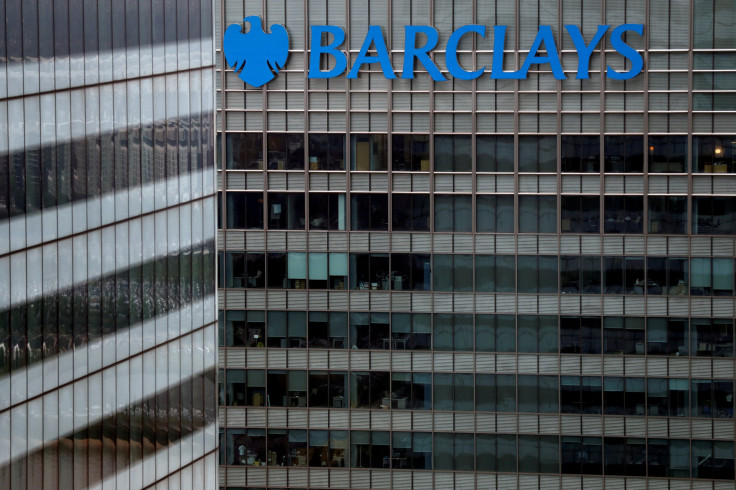 British banking and financial services company Barclays is said to be considering a merger with rival Standard Chartered, and maybe some other banks too, according to a report Wednesday. However, there has been no formal discussion even among Barclays' board, let alone with any of the other banks, the Financial Times (FT) reported.
The potential move to merge with StanChart could be a way for Barclays to thwart possible demands from an activist investor to return capital to shareholders, and is one of the contingency plans some senior members of the bank's board are considering. The activist investor is Edward Bramson, whose investment fund Sherborne recently bought 5.4 percent stake in Barclays.
Earlier in May, Bramson was met by Barclays CEO Jes Staley in New York. Bramson reportedly told Staley he was still working on his list of strategic proposals for Barclays, but a source told FT one of them would be to demand the return of about 25 billion pounds ($33.5 billion) to shareholders that is currently held up in the bank's long-underperforming corporate and investment banking business.
Citing sources privy to this matter, FT reported there had been a private conversation between two directors, one at each of the two banks, focusing on the benefits a merger would bring to both banks. The sources also said such a deal was supported by both Barclays chairman John McFarlane and Gerry Grimstone, chair of the bank's international unit.
While the sources said McFarlane, himself a former StanChart employee, had "a real affinity" for his former workplace, they also said it would be surprising if the deal actually materialized, even though it would be the logical thing to happen.
However, any such deal could face regulatory hurdles, since both banks are considered important to the global banking system and their merger would add to their capital requirements.
Based on their share prices on the London Stock Exchange at close of trade Tuesday, Barclays has a market capitalization of 35.87 billion pounds, while StanChart is about 10.5 billion pounds lower in value. Barclays' shares closed 1.05 percent higher Tuesday, while StanChart gained 1.71 percent, in line with most other banking stocks. StanChart is also listed on the Hong Kong Stock Exchange, where it was trading almost 4 percent higher at noon local time (1 a.m. EDT) Wednesday.
© Copyright IBTimes 2023. All rights reserved.