Batista Quits WWE On 'Monday Night Raw' After Triple H Refuses Request For World Title Shot [VIDEO]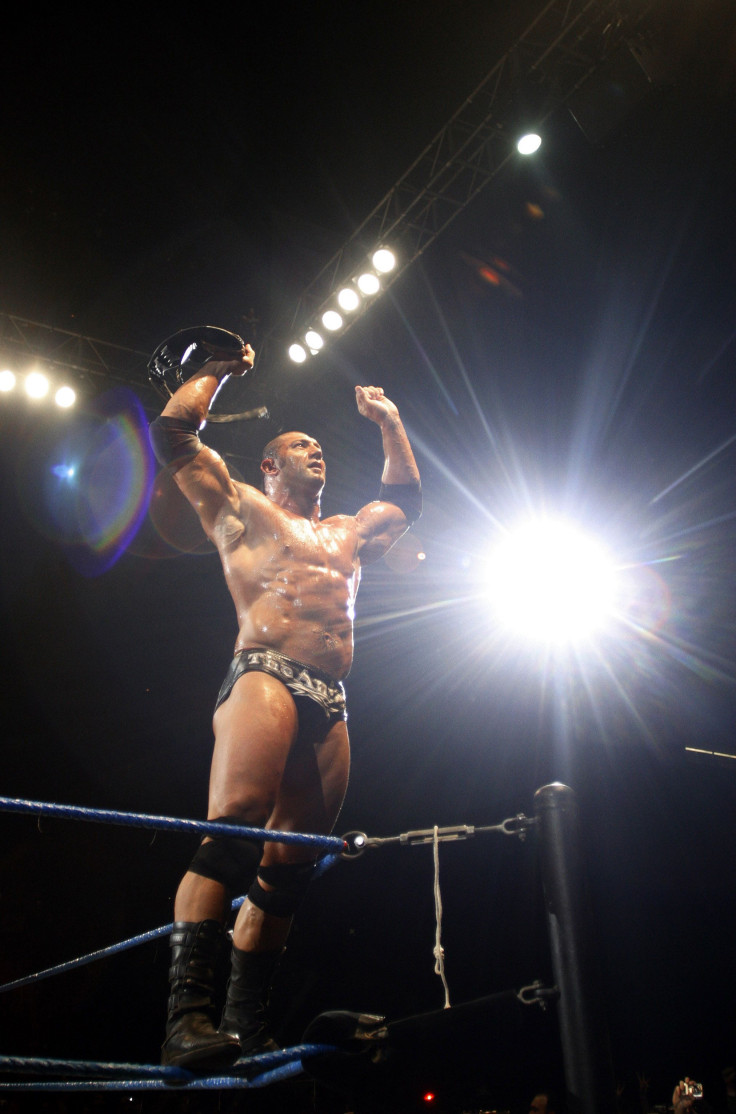 Pro wrestler Dave "The Animal" Batista quit WWE on "Monday Night Raw" after a heated exchange with Triple H, just hours after his "Evolution" faction endured a crushing loss to their biggest rivals, "The Shield."
At Sunday's "WWE Payback" pay-per-view event, Batista, along with "Evolution" stablemates Triple H and Randy Orton, lost an elimination tag-team match to The Shield, a major blow in an ongoing rivalry between the two factions. On "Monday Night Raw" the next day, Batista, Triple H and Orton took to the ring to address their loss.
Triple H vowed revenge on The Shield, but Batista had other ideas. The 45-year-old refused to go along with his boss' plan; instead, he demanded a match with World Heavyweight champion Daniel Bryan, which Triple H had "promised" him when he returned to the WWE in January.
Triple H refused Batista's request, citing the fact that Bryan can't currently compete due to injury, as well as Evolution's need to defeat The Shield. Batista did not approve of that explanation.
"I understand, and I quit," he said, before he dropped his microphone and walked out of the ring. Triple H tried to call him back to the ring, but Batista walked out of the building.
The official WWE Twitter account played up Batista's departure, posting a photo of the wrestler's exit from "Raw" along with his quote: "I don't need WWE, WWE needs me…."
In truth, Batista's decision to "quit" WWE will give "The Animal" a chance to promote his role in "Guardians of the Galaxy," Marvel's latest superhero movie, which hits theaters Aug. 1. It's possible that he'll return to the ring as soon as the movie appears on the big screen.
© Copyright IBTimes 2023. All rights reserved.