'Batman Vs. Superman' Director Zack Snyder Releases First Look At Jason Momoa's Aquaman Suit [PHOTO]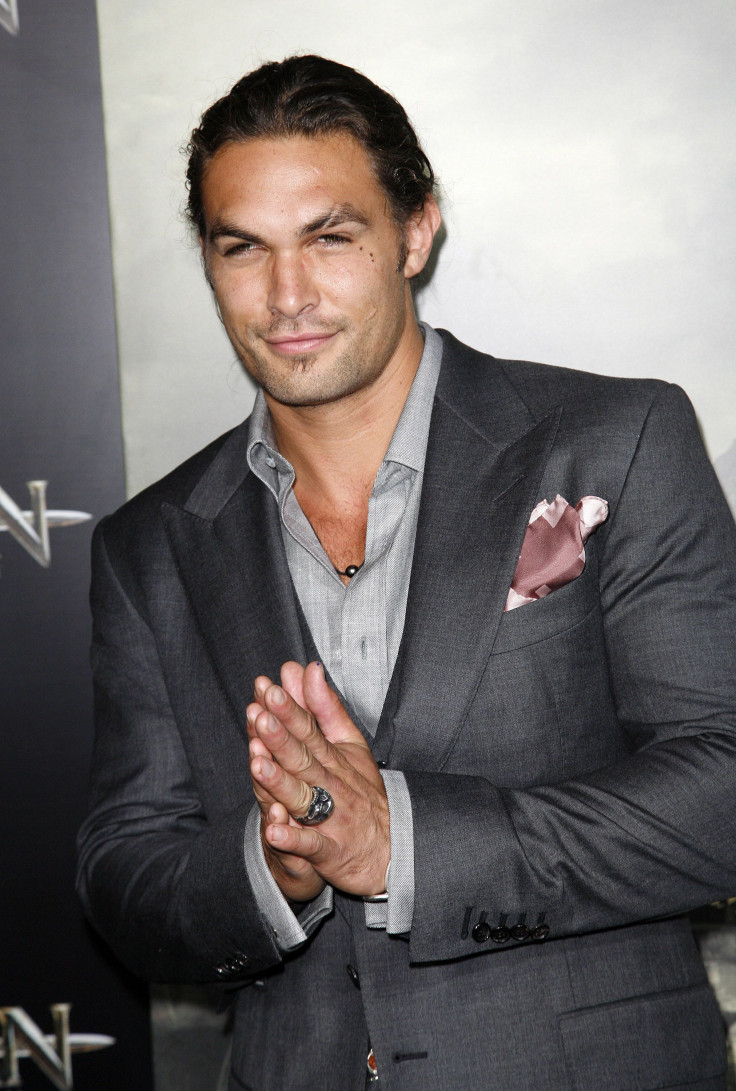 #TGIF. A new picture released by "Batman vs. Superman: Dawn of Justice" director Zack Snyder revealed a swarthy Jason Mamoa as the new Aquaman, set to debut in the upcoming Warner Brothers movie. He's not your old Saturday morning cartoon Aquaman with the bright orange and green wetsuit. Momoa's super hero is tattooed in Maori-like patterns, decked out in shades of gold, black and silver armor while wielding a mean looking Trident.
The picture is overlayed with the words "Unite the Seven" and the same hashtag in the tweet. Speculations are buzzing as to whether that is a reference to the Seven Seas that Aquaman presides over, or if it's a reference to the other members of the Justice League. Henry Cavill will reprise his role as Superman from "Man of Steel" and will be joined in the cast by Ben Affleck as Batman, Jeremy Irons as Batman's butler Alfred Pennyworth and Gal Gadot as Wonder Woman. "The Social Network" star Jesse Eisenberg is lined up to play perennial Superman nemesis Lex Luthor.
Zack Snyder's previous credits include "Man of Steel," "300," "Sucker Punch" and "The Watchmen." You might recognize Jason Momoa as Khal Drogo in HBO's "Game of Thrones," "Conan the Barbarian" or as Mr. Lisa Bonet. "Batman vs. Superman: Dawn of Justice" is set to hit theaters on March 25, 2016.
© Copyright IBTimes 2023. All rights reserved.