Baylor vs. Xavier: Watch Live Stream Online, Preview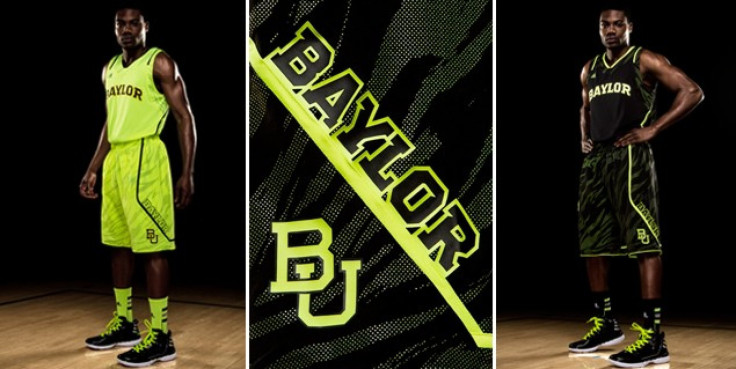 Hoping to watch Baylor vs. Xavier, but with no TV at hand? Have no fear, the International Business Times has you covered with a few live stream options so that you don't miss the Bears take on the Musketeers in the first of four Sweet 16 games on Friday night.
The game will be broadcast on CBS at 7:15 p.m., but there is an easy way to watch the game through your favorite electronic device. All you have to do is go to CBSSports.com on your computer, phone, or tablet and click Watch Live on the Baylor-Xavier game. Once you have clicked on that option you should get HD-quality video of the Bears playing the Musketeers.
Baylor comes into the game as a 6.5-point favorite, according to Bovada.lv, after easily knocking off South Dakota State and Colorado in the first two rounds of the NCAA Tournament. The No. 3 seed in the South Region oozes potential NBA talent -- Perry Jones and Quincy Miller are future first-round draft picks -- but have struggled at times to get their stars playing to their potential.
Jones is often the source of ire from the Baylor faithful. Most consider Jones to be a lock to be drafted in the Top 10 in this year's NBA Draft, but he's guilty of loafing around the court at times. He has all of the talent in the world and should be quite the handful for an undersized Xavier team, but he rarely full asserts himself on the court. He had a mere two points against South Dakota State in the Round of 64 and added in only seven against Colorado when Brady Heslip went off for 27 points.
Baylor has shown it can still win even when Jones struggles, but it has no chance to reach its championship aspirations if their star doesn't start stepping up his play in a big way.
Baylor's been talked down upon, and we want to show everybody that we are a basketball team that's capable of winning the championship, capable of winning games, Jones told reporters this week. A lot of guys question our toughness, our toughness inside, our toughness outside, everything. We just want to show everybody we're a tough team, and we can play with the best.
Baylor might have caught a break in its path to New Orleans when it takes on an injured No. 10 seed Xavier in the Sweet 16. Two Xavier starters -- Dezmine Wells and Andre Walker -- are both questionable to play on Friday after suffering injuries in the team's first two NCAA Tournament games. Wells suffered a sprained toe against Lehigh and will be a game-time decision, according to Xavier coach Chris Mack, while Walker has had to battle off migraines after getting hit in the head in the team's Round of 64 win over Notre Dame.
If neither is able to put in significant time on Friday the Musketeers could be in trouble, though star guard Tu Holloway will do everything in his power to put the team on his back. Holloway averaged 17 points per game and 5.1 assists per game this year, but did face some serious criticism for his post-game comments after the Crosstown Shootout brawl with the Cincinnati Bearcats.
Holloway is one of the most dynamic guards in the country and is apparently extra motivated to make a deep run in the NCAA Tournament.
Sometimes I'm offended, Holloway said. We're still, quote, mid-majors, but we continue to have success against the major teams that we play against in the power conferences. It is what it is. At this point, we're just here to advance. If we're being called the Cinderella, OK.
In addition to Holloway, Xavier will need Kenny Frease to be a big presence in the paint against Jones and Quincy Acy.
© Copyright IBTimes 2023. All rights reserved.