Beating UFC 232's Jon Jones? Anthony Smith Hopes He's The First
UFC light heavyweight contender Anthony Smith (31-13) hopes he's the one who gets to take out Jon Jones first.
Jones will return to action at UFC 232 on Dec. 30 when he takes on Alexander Gustafsson for the now-vacant light heavyweight title in a highly-anticipated rematch.
Smith, meanwhile, earned his third win in a row when he defeated Volkan Oezdemir at UFC Moncton over the weekend, submitting the hard-hitting Swiss in the third round with a rear naked choke submission to put himself in title contention.
The win capped off an impressive 2018 which also included knockout wins over former champions in Rashad Evans and Mauricio "Shogun" Rua.
Jones though, wasn't too impressed by the Corpus Christi native's performance in what was a gritty contest.
This brought out a response from Smith, who believes Jones should be focusing on his fight with Gustafsson rather than commenting on his.
"If he ain't worried about it, what's he watching for?" Smith said, as per MMA Junkie. "Jon Jones should worry about Alexander Gustafsson first. I think that performance [vs. Oezdemir] was exactly one Jon Jones would hate to see."
"You're not going to get me out of there with a little bit of flash and some hard punches. That ain't going to happen. But if I was Jon Jones, I would probably be a little bit more worried about Alexander Gustafsson than Anthony Smith right now."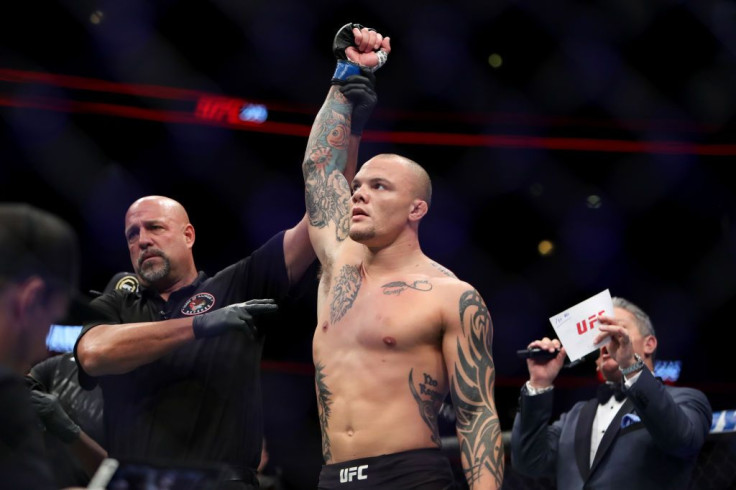 Should Jones defeat Gustafsson again, he will likely look to face Daniel Cormier again for the third time. But Smith is hoping the Endicott native wins and instead defends the light heavyweight title against him.
"The best Jon Jones has to show up to win that fight," Smith added. "I'd imagine with all the time off that Jon is going to train his a-s off. He claims that he didn't train at all for the first one [vs. Gustafsson], so the real Jon Jones shows up, I'd imagine he gets it done."
"I hope he does because that's who I want. That's no disrespect to Gustafsson. I want to be the man to take out Jon Jones, but he's got to get through Gus first."
Jones already has a loss on his 21-1-1 record but that was only because he was disqualified in his fight with Matt Hamill. The most the 31-year-old has since been tested was in his first fight with Gustafsson back in 2013.
Smith would likely be a huge underdog against Jones, but was able to upset his +150 odds against Oezdemir. In addition, he is the same height as Jones, with many citing Gustafsson's height as a major factor why he was tested so much.
For now though, the 30-year-old is simply looking to take a break from the fight game, especially after the damage he took on his legs during the fight.
"As soon as I get home on Monday they're going to be calling for a fight, and I already said I needed a break, and they're going to use this as an opportunity to say that I'm turning fights down. I'm telling you guys right now: I'm taking a f-----g break. I need a goddamn break."
© Copyright IBTimes 2023. All rights reserved.