Bed Bugs In OKC: Cavs' Kyrie Irving Misses Game Against Thunder Due To Insects At Hotel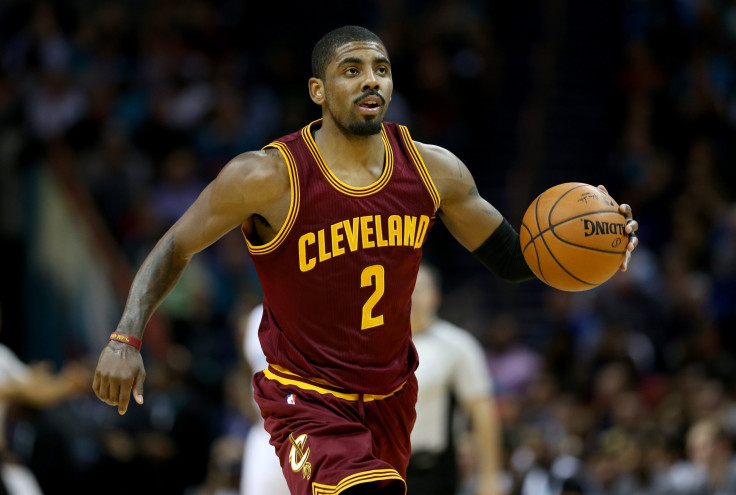 Kyrie Irving missed most of the Cleveland Cavaliers' Sunday game against the Oklahoma City Thunder because of bed bugs. The point guard went to the locker room in the second quarter of Cleveland's win with what were described as flu-like symptoms, but Irving told reporters on Monday that insects at Oklahoma City's Skirvin Hilton Hotel were to blame.
Irving said he only got three hours of sleep before the Sunday afternoon game, waking up at 3 a.m. CST when the contest was set to begin at 2:30 p.m. CST. He was the only Cavalier player to be affected by the bed bugs, claiming he was forced to sleep on the couch.
"As you can see, I got it at the top of my head," Irving said, showing reporters a bite mark on his forehead. "It's just like bed bugs, and I didn't get any sleep. We came into the game, then I was freaked out, then I started feeling nauseous, so it was just a whole bunch of B.S. [sic], honestly."
After Irving complained about his stay at the Skirvin, the hotel confirmed to ESPN.com that Irving had bed bugs in his room. A spokesman said the problem was isolated to just one room, and everything was being done to take care of the issue.
"Unfortunately, every hotel occasionally has a case of bed bugs," the spokesperson said. "This is one of those cases where a guest did bring in bedbugs to this particular room, and it was reported to us, fortunately, and we responded immediately and put the room out of order and all of the surrounding rooms to be inspected by a professional company.
The presence of bed bugs at the Skirvin, which had previously been known for being "haunted," is under investigation by inspectors from the Oklahoma City Council Health Department. It's the first bed bug complaint that the Skirvin has had since 2013. With 223 hotels in the area, the Oklahoma City-Council Health Department says 57 complaints have been made relating to bed bugs in the last year.
Irving isn't the only star athlete that has had to deal with bed bugs in the last year. Alex Morgan, a star soccer player for the U.S. Women's National Team, said she dealt with bed bugs when she stayed at the Adam's Mark Hotel in Kansas City last summer.
© Copyright IBTimes 2023. All rights reserved.