Beijing Defiant As Vietnam, Taiwan Join Asian Countries In Rejecting China's New Map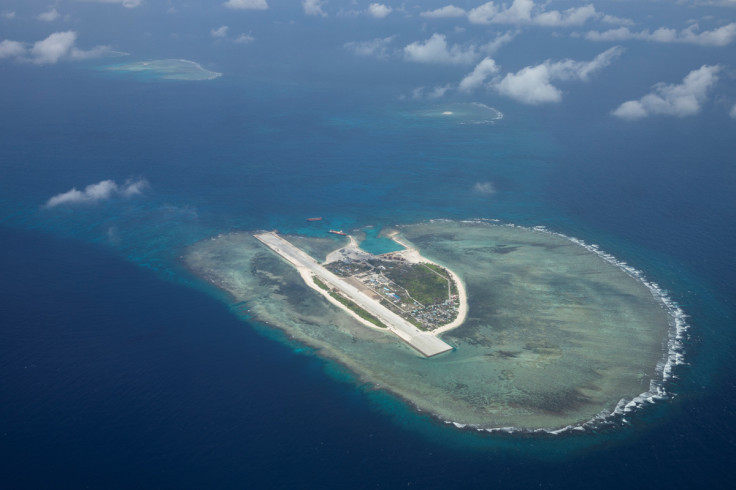 KEY POINTS
Wang called on all concerned parties to be "objective and rational"
Vietnam said the map violated Vietnamese sovereignty
Taiwan said it was "absolutely" not part of Chinese territory
Malaysia, the Philippines and India previously rejected China's territorial claims as outlined in the map
China is defiant as it continues to face criticism for its new map that emphasizes its claims over virtually the entire China Sea. Vietnam and Taiwan have joined the list of Asian countries denouncing the map.
"China's position on the South China Sea is consistent and clear. The competent authorities of China routinely publish standard maps of various types every year, which aims to make standard maps available to all sectors of society and raise public awareness of the standardized use of maps," Chinese foreign ministry spokesperson Wang Wenbin said during a Thursday press briefing.
Wang's comments were made in response to a reporter's question regarding the new map now showing a 10-dash line instead of a long-time narrative that emphasized China's supposed nine-dash line — a set of line segments that China uses to support its claims in the South China Sea.
Seemingly brushing off increasing criticism from China's Asian neighbors, Wang said "concerned parties" should view the release of the new map "in an objective and rational light."
Beijing's defiance comes at a time when more Asian nations are denouncing territorial claims underlined in China's map.
On Thursday, Pham Thu Hang, spokesperson for the Vietnamese Ministry of Foreign Affairs (MOFA), said the map's release "violated Vietnam's sovereignty over the islands, as well as its sovereignty, sovereignty rights and jurisdiction rights over Vietnam's sea regions as determined by the United Nations Convention on the Law of the Sea (UNCLOS)."
Vietnam and China have overlapping claims in the Paracel Islands, especially after recent satellite imagery suggested China has been building an airstrip on Triton Island, which is located close to Vietnam.
Also Thursday, Taiwanese foreign ministry spokesperson Jeff Liu said the self-governing island was "absolutely not a part of the People's Republic of China" when asked about the new map. Taiwan has long rejected China's efforts for a "unification."
Malaysia led the Association of Southeast Asian Nations (ASEAN) in denouncing China's map Wednesday, saying it "does not recognize China's claims in the South China" as outlined in the map and that the map was "in no way binding on Malaysia."
Malaysia, which also has territorial claims in several areas at the Spratly Islands, said in April that its position regarding the South China Sea remained unchanged. In particular, Malaysia is claiming 10 maritime features in the southern swath of the Spratly Islands.
Hours after Malaysia released its statement, the Philippine Department of Foreign Affairs (DFA) said the map had "no basis under international law." The agency called on Beijing "to act responsibly" and abide by its obligations as required by UNCLOS and the 2016 international arbitral ruling awarded to the Philippines, which overwhelmingly legally rejected China's territorial claims.
China has repeatedly denied recognition of the Philippines' arbitral victory. Tensions have been escalating between the two sides in recent weeks after the Chinese Coast Guard (CCG) used a water cannon on Philippine ships conducting a resupply mission to a grounded vessel in Ayungin Shoal, which Beijing calls Ren'ai Reef.
In the greater Asian region, India was first to express opposition over China's new map, which includes Arunachal Pradesh and the Aksai Chin plateau under Beijing's territory.
Indian Ministry of External Affairs spokesperson Arindam Bagchi said India has "lodged a strong protest through diplomatic channels with the Chinese side on the so-called 2023 'standard map' of China that lays claim to India's territory." Bagchi added that China's move "only complicates the resolution of the boundary question."
Late last year, Chinese and Indian troops clashed at the 2,100-mile contested Sino-Indian border. Observers have noted that both sides show no signs of backing down and that the two governments have been hardening their positions in recent months.
Following India's protest, Wang said involved parties should "refrain from over-interpreting the issue," as the map's launch was only a routine practice in China.
Tensions over China's new map are overshadowing two major summits this month: the 43rd ASEAN Summit in Jakarta, Indonesia, and the G20 Summit in New Delhi, India.
© Copyright IBTimes 2023. All rights reserved.