Belgian Officials Say Potential Anthrax At Brussels Mosque Is False Alarm, Raids Are Conducted Along French Border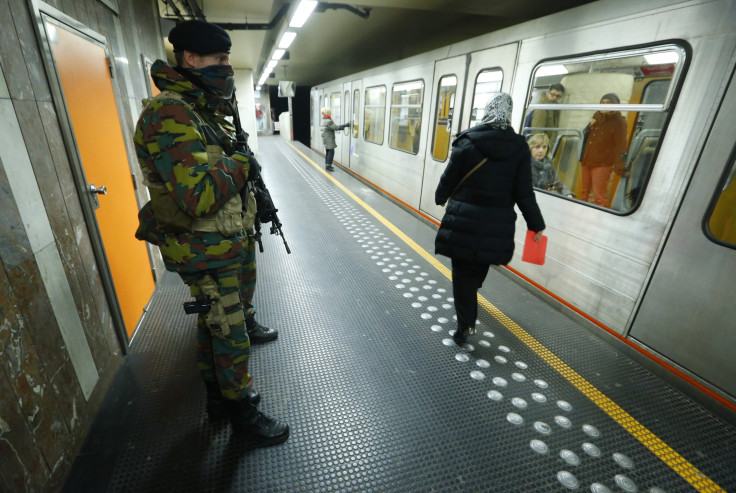 UPDATE noon EST: Belgium has lowered its terror alert status. The alert status had been at its highest level for nearly a week in the wake of the Paris terror attacks. Authorities Thursday lowered it a notch to Level 3, Reuters reported.
Original post:
Amid continuing counterterrorism raids across Belgium, a suspicious powder feared to be anthrax was found Thursday at a Brussels mosque but was later called a false alarm. Firefighters and decontamination forces swarmed the area, which is near the European Union headquarters, Reuters reported.
The nonattack came less than two weeks since the Paris terror attacks by ISIS supporters, which are said to have been planned at least partly in a Belgian neighborhood. The Nov. 13 attacks killed at least 130 people and injured hundreds more. In the immediate aftermath of the attacks, there were 99 people in critical condition.
Since then, European security forces have conducted hundreds of raids in France and Belgium, seeking potential terrorists and tracking down individuals associated with the attacks in the French capital. In France the raids have been conducted without warrants because French President François Hollande, immediately after the Paris attacks, declared a state of emergency that allows security forces to go beyond normal legal restrictions for privacy. Last week, the French Parliament voted to extend the state of emergency for three months.
Armed terrorists associated with the Islamic State group drove around Paris Nov. 13 and shot up cafes, restaurants and a concert, and detonated bombs near the Stade de France where the French national team was hosting Germany. The attacks were coordinated, and the most deadly of the sites was the Bataclan concert hall, where 89 people were gunned down. The French government has reacted strongly both within its borders and abroad. Quickly afterward, Hollande announced an intensification of airstrikes against ISIS in Syria.
© Copyright IBTimes 2023. All rights reserved.
FOLLOW MORE IBT NEWS ON THE BELOW CHANNELS