Belgium Lifts Ban On Ivory Coast Diamonds Trade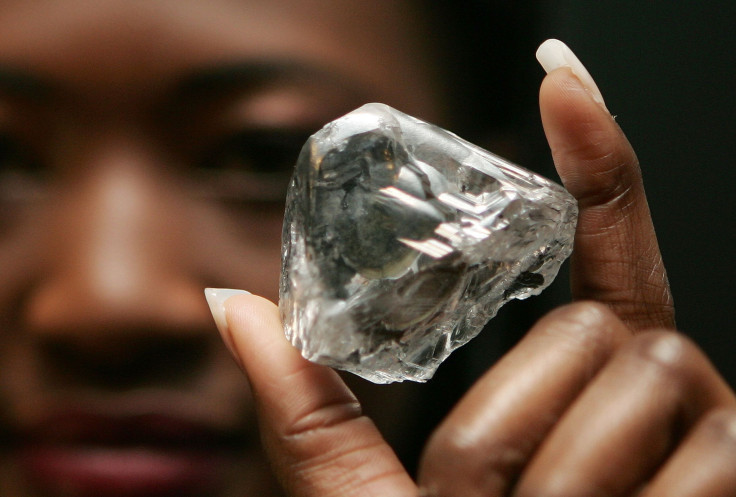 Belgium has lifted a ban on diamonds from the Ivory Coast that's been in place for more than a decade, after training local officials to spot conflict diamonds.
"Now that the Ivory Coast's political situation has stabilized and its economy is recovering, diamond production is back in the picture," reads a Tuesday press release from Belgium's foreign ministry, which also cautions that the Ivorian government must establish control over the trade and comply with international regulations.
More than a decade ago, the U.N. imposed sanctions on Ivory Coast that halted its diamond trade when it was found not to comply with the new regulations.
The Kimberley Process is a system established by the U.N. General Assembly in 2003, meant to prevent conflict diamonds from entering the mainstream global market. These rough diamonds, also known as "blood diamonds," were found to be fueling wars in Sierra Leone and Liberia, as well as other conflicts around the continent.
In April, the U.N. lifted the ban on importing rough diamonds, "in light of progress made toward the Kimberley Process Certification Scheme implementation and better governance of the sector."
Meanwhile, the Antwerp World Diamond Centre in Belgium established an eight-week training session to help senior Ivorian officials become "diamond experts" and comply with regulations.
"As Belgium has been one of the driving forces behind the Kimberley Process Certification Scheme since the very beginning, Ivory Coast has appealed to use to help them set up a supervisory body," a spokesperson for the Antwerp World Diamond Centre said in a Tuesday public statement.
© Copyright IBTimes 2023. All rights reserved.