Belgium Unfreezes Russian Assets Seized In Yukos Legal Fight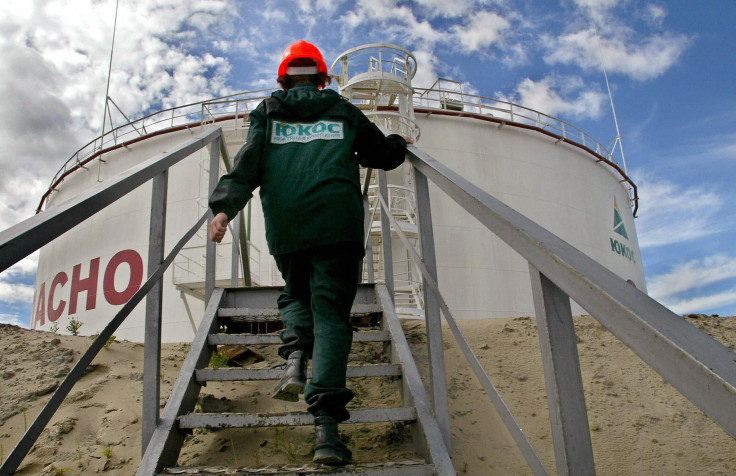 Belgium has unfrozen the bank accounts of several Russian state entities operating in the country, which had been seized as part of an ongoing legal battle over the demise of the Yukos oil company.
"A solution has been found to unblock as a priority accounts for the running of the embassies, and the rest will follow," a spokesman for Belgian Foreign Minister Didier Reynders told AFP Saturday.
Several accounts of Russian state entities were frozen in both Belgium and France last week, as a result of a court ruling which ordered Russia to pay former Yukos shareholders $50 billion, after an international arbitration court said Russian officials had manipulated the legal system to bankrupt the company. Yukos was subsequently taken over by a Russian state firm.
But, according to a BBC report, Russia has refused to accept the court's ruling, prompting former Yukos shareholders to seek the seizure of Russian assets abroad.
Russia reacted angrily to the news of the seizures last week, summoning Belgium's ambassador, Alex Van Meeuwen, to the country's Foreign Ministry to express Moscow's protest over the seizures. The ministry said the move affected Russia's EU and NATO representative offices, as well as "a number of other Russian organizations" in Belgium, Radio Free Europe reported.
"The Belgian ambassador was told that Russia considers such action by the Belgian authorities as an openly hostile act," the ministry said.
The GML group, a holding company comprised of former Yukos shareholders, started "recognition proceedings" in Britain, the United States, Belgium and France, to enforce the court's decision in their capitals. This allows them to seize government assets to safeguard the compensation they were awarded by the court.
"Russia has made no effort to contact us to try and discuss (the $50 billion award) and has made it very clear that they are not going to pay it, so we are left with no choice but to enforce it," Tim Osborne, director of the GML group of shareholders told Reuters.
There have been no reports of France similarly unfreezing Russian accounts it seized last week.
© Copyright IBTimes 2023. All rights reserved.