Ben Bernanke: 'AIG Bankruptcy Would Have Been Catastrophic,' Bailout Trial Testimony Continues In Washington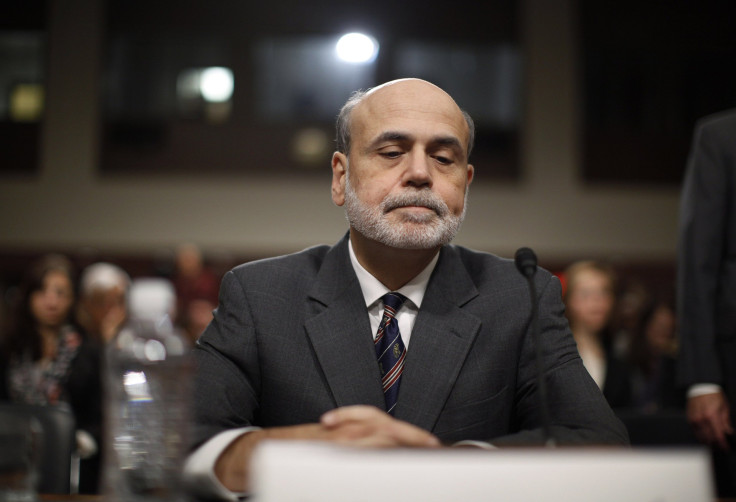 Former Federal Reserve Chairman Ben Bernanke said allowing American International Group Inc. to go into bankruptcy would have been catastrophic. Bernanke's comments came during testimony in Washington on Thursday amid a trial meant to determine whether the government cheated AIG shareholders by allegedly taking equity amid an $85 billion loan.
Bernanke said he couldn't recall whether federal officials discussed the interest rates and fees it charged the insurance giant in exchange for a $85 billion loan during the 2008 financial crisis, according to USA Today. AIG was held up as an example of Wall Street corruption when the company paid out millions of dollars in bonuses to executives after being granted the loan package. Asked under questioning whether "an AIG bankruptcy would have been catastrophic," Bernanke responded: "Correct."
Bernanke is the latest former Washington financial leader to testify in the bailout trial. Former Treasury Secretary Timothy Geithner testified Tuesday and Wednesday in the case. He rejected the idea that the government was too harsh and said AIG deserved strict treatment for engaging in risky behaviors. Former Treasury Secretary Henry Paulson made similar remarks during his testimony Monday. Former AIG chief executive Maurice Greenberg is suing the government for $40 billion over the claim that a 14 percent interest rate and an 80 percent equity stake in AIG were unlawful demands.
Emails from Bernanke were introduced into court evidence Wednesday, highlighting the government's belief at the time that the restrictions on AIG should serve as a warning to other insurance firms that were allegedly acting irresponsibly. "We think they are days away from failure," Bernanke wrote in one email, according to the Wall Street Journal. "They think it is a temporary problem. The disconnect is dangerous."
© Copyright IBTimes 2023. All rights reserved.