Bentleys For Yemen Fighter Pilots? Saudi Prince Alwaleed Bin Talal Deletes Tweet With Promise Of Luxury Cars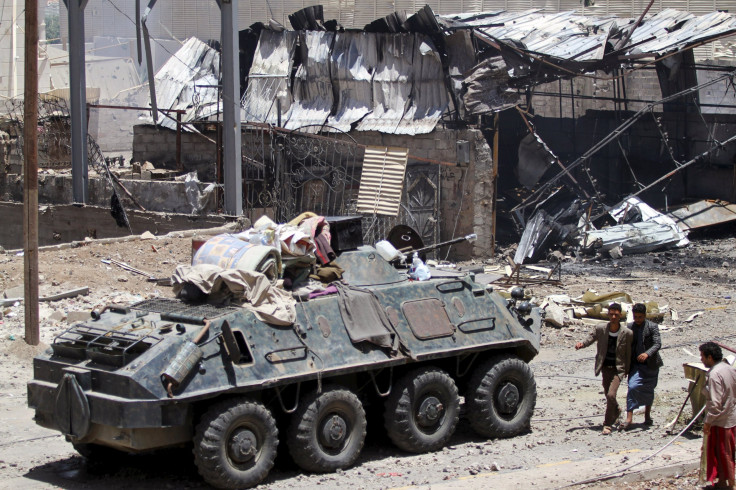 The 100 Saudi fighter pilots who participated in Saudi Arabia's airstrike campaign in Yemen may be rewarded with Bentley luxury cars, according to a now-deleted Tweet by Saudi Prince Alwaleed bin Talal. The statement has been met with derision by Twitter users who dismissed the extravagant gesture in the face of the significant human cost of the Saudi-led Operation Decisive Storm.
"I congratulate our wise leaders on the victory of Operation Decisive Storm and the beginning of Operation Restoring Hope," bin Talal appeared to tweet Tuesday, following the announcement of a new phase in the Saudi-led campaign in Yemen. "To recognize the one hundred participating Saudi pilots I am pleased to present them with 100 Bentley cars," he said, based on screenshots of the tweet prior to its deletion.
The stated goal of Saudi Arabia's nearly month-long campaign in its war-torn, impoverished neighbor may have been the targeting of Shiite Houthi rebels to prevent further advances by the Iranian-allied movement. However, the military operation has been criticized for the heavy civilian casualties that have been sustained through the course of the airstrike campaign. At least 944 people have been killed and 3,487 wounded over the past four weeks of violence in Yemen, the World Health Organization said on Tuesday.
Many Twitter users cited the human tragedy in criticizing bin Talal's tweet:
Bin Talal, 60, is the wealthiest member of the Saudi monarchy and among the richest men in the world with a fortune valued at nearly $23 billion, with investments in companies like Citigroup, Apple and Time Warner. The prince is one of the grandsons of Saudi Arabia's founding rulers, King Abdulaziz, and is the chairman of the Kingdom Holding Company investment firm. This is not the first time the prince has used the promise of luxury cars to reward Saudi citizens. In 2014, bin Talal gifted 25 cars, believed to be Bentleys, to members of a Saudi soccer club after their victory in a league competition.
© Copyright IBTimes 2023. All rights reserved.