Berkshire Hathaway Announces Buffett's Largest Deal In 6 Years
Berkshire Hathaway announced an $11.6 billion deal on Monday to acquire insurance company Alleghany.
The acquisition, which is expected to close at the end of the fourth quarter, would amount to $848.02 per share in cash. It represents the investment group's largest acquisition in six years, and CEO Warren Buffett's first major deal in two years.
"The acquisition price represents a multiple of 1.26 times Alleghany's book value at December 31, 2021, a 29% premium to Alleghany's average stock price over the last 30 days and a 16% premium to Alleghany's 52-week high closing price," Berkshire noted in a press release.
The agreement requires approval from Alleghany stakeholders, as well as regulatory approval. Alleghany also has a shopping period of 25 days to seek out any other acquisition proposals. Once the deal closes, Alleghany would operate as an independent subsidiary of Berkshire Hathaway.
"This is a terrific transaction for Alleghany's owners, businesses, customers and employees," said Alleghany President and CEO Joseph Brandon.
"Berkshire will be the perfect permanent home for Alleghany, a company that I have closely observed for 60 years. Throughout 85 years the Kirby family has created a business that has many similarities to Berkshire Hathaway," Buffett said in the press release.
He also called Brandon a "friend" and said he was excited to work with him again. Buffett, 91, has a portfolio that makes him one of the richest men in the world with a net worth of $123.5 billion, eighth on Forbes' billionaire's list.
As of 9:43 a.m. ET Monday, Berkshire Hathaway's stock A option sat at $519,630, up $6,756, or 1.32%, and stock B was at $346.44, up $4.03, or 1.18%. Alleghany's stock was at $847.00, up $170.25, or 25.16%.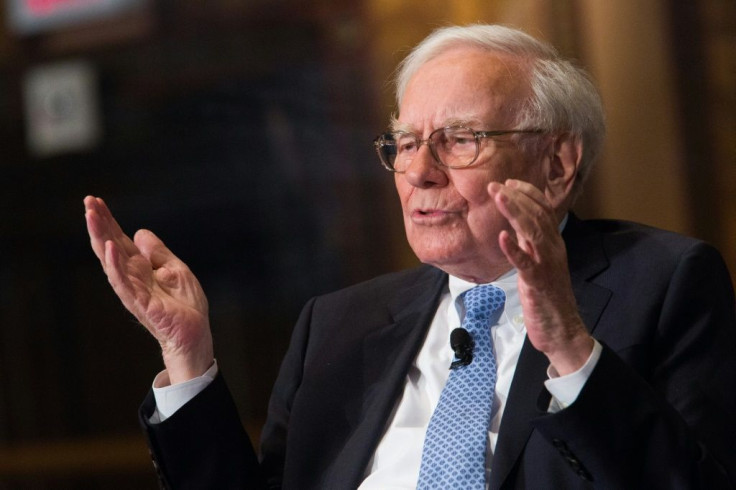 © Copyright IBTimes 2023. All rights reserved.