Bernard Hopkins Talks Manny Pacquiao's Career, Reveals Why They Lasted Longer
Bernard Hopkins recently explained how he and Manny Pacquiao managed to succeed in boxing for a very long time.
Pacquiao is regarded these days as boxing's living legend. Even now that he's already in his 40's, the best fighters still line up and hope to be the fighter to end Pacquiao's stellar career.
It is true that not too many fighters last for decades in boxing, and even fewer fighters can come out of the sport without much wear and tear. Among the few is former light heavyweight boxing champ Bernard Hopkins.
Hopkins managed to keep his body in fighting form from 1988 to 2016. Because of Hopkins' long and magnificent career, the media has taken the opportunity to hear what he had to say about Pacquiao, whose career seems to follow his blueprint.
In an exclusive interview with FightHype.com, Hopkins explained how fighters like Pacquiao remains successful even at 40's. According to Hopkins, the body, mind, soul and spirit of a fighter have to work hand-in-hand but the most important thing is take good care of the body.
"The body, mind and soul and spirit, but the body has to be taken care of," Hopkins said.
Hopkins also noted that the main reason Pacquiao can still beat boxers half his age these days is because he is an "all-around" fighter. "Because Pacquiao is a all-around fighter. All-around style, all-around fighter, they normally last longer," Hopkins added.
The 54-year-old boxing icon added that all-around fighters like him and Pacquiao know when to adjust styles and adapt to different types of opponent.
"We know quick, (that) this ain't working," Hopkins said about all-around fighters.
However, Hopkins also pointed out that because of being able to adjust quick, sometimes even their cornermen don't know when to throw in the towel. "It comes a time when your corner can't even let you know when you know that it's time," Hopkins said.
Another former world champion also had great things to say to Pacquiao. Former heavyweight boxing champ Mike Tyson has proven that he is impressed by the Filipino legend's boxing skills for quite some time. In a brief talk with Elie Seckbach, Tyson commended Pacquiao's performance against Keith Thurman.
"I think he did very well," Tyson stated.
Prior to this, Tyson was also one of the biggest names in boxing who believed that Pacquiao can still knock fighters out. A video of Tyson was uploaded on YouTube shortly after Pacquiao TKO'd Lucas Matthysse where the boxer turned Hollywood actor noted that Pacquiao "still got it."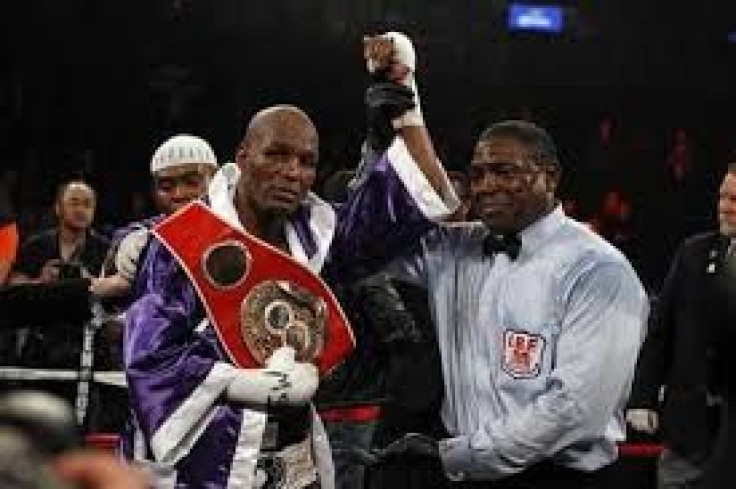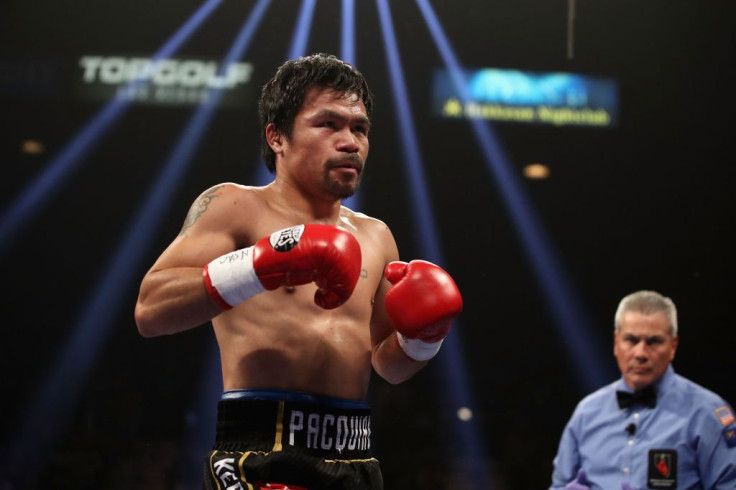 © Copyright IBTimes 2023. All rights reserved.
FOLLOW MORE IBT NEWS ON THE BELOW CHANNELS