Berry Recall 2019: Norovirus Forces Recall Of Berries Sold At Walmart And Save-A-Lot
Another frozen berry recall has been issued, this time by Alma Pak. The company is recalling its frozen blackberries that were sold at Walmart and Save-A-Lot because they may be contaminated with the Norovirus.
The recall affects 16-ounce bags of Value Frozen Blackberries that were sold at Walmart with a UPC code of 078742-431017 and lot numbers that include; AP1555, AP1640, and AP1655. The Expiry Dates on the product are 1/25/2021, 3/07/2021, and 4/08/2021. The recalled blackberries were distributed in Georgia, Florida, North Carolina, and South Carolina. They were distributed from Jan. 31, 2019, to May 31, 2019.
The recall also affects 12-ounce bags of Tipton Grove Frozen Mixed berries that were sold at Save-A-Lot with a UPC code of 051933-34784-7 and with the lot number AP 1700. The Expiry Dates are 4/22/2021, 4/23/2021, and 4/24/2021. The recalled berries were sold in Florida, North Carolina, New York, Tennessee, and Wisconsin. They were distributed from May 5, 2019, to May 15, 2019.
Consumers that have purchased the recalled berries should destroy them or return them to the place of purchase for a full refund. Questions about the recall can be directed to Alma Pak at 1-866-965-3896, Monday through Friday from 8 a.m. to 5 p.m. EST.
Alma Pak discovered the contamination issue after the frozen blackberries tested positive for the Norovirus by the U.S. Food and Drug Administration (FDA). The company has not received any reports of illness due to the recall. The FDA and Alma Pak are investigating the source of the contamination.
Norovirus can cause a series of symptoms, including severe nausea, vomiting, and diarrhea. In some instances, symptoms may include low-grade fever, chills, headache, muscle aches, and fatigue. Most symptoms will relieve themselves within 48 hours. Elderly adults, young children, and those with weakened immune systems may have prolonged and more severe symptoms.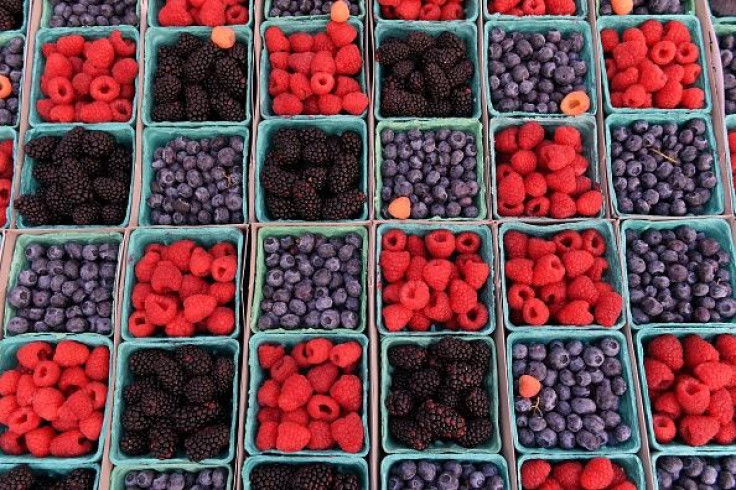 © Copyright IBTimes 2023. All rights reserved.