Best Cheaper Grammarly Alternative For National Grammar Day 2022
This article uses affiliate links, which means if you purchase products through these links, we may earn a commission. Click here to see our
T&C
. For licensing please click
here
.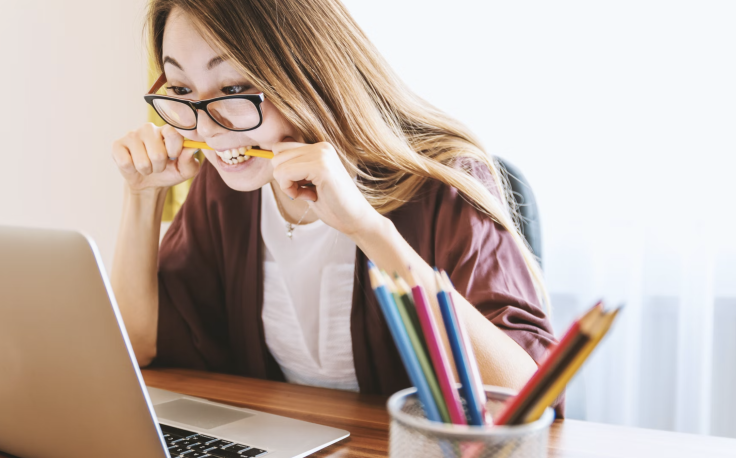 National Grammar Day is celebrated every March 4. It's a holiday created in 2008 by Martha Brockenbrough, who is also the founder of The Society for the Promotion of Good Grammar and the author of Things that Make Us.
Luckily, for those who want to improve their grammar, there are writing assistants that can help you. And if you're looking for a great alternative to the famous Grammarly, check out Linguix.
Cheaper Grammarly Alternative?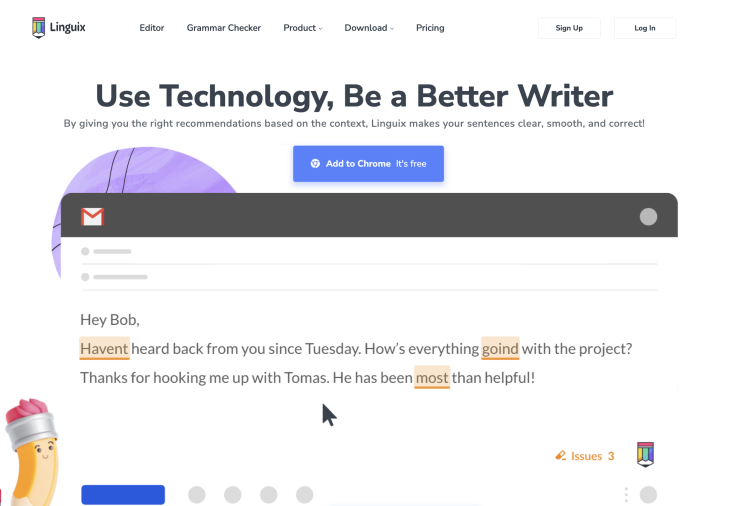 Linguix is a grammar tool that's a great solution for new writers. An AI-powered grammar writing tool, it can help you with your spelling, punctuation, grammar, style and even weeding out plagiarism.
But, is it worth switching to Linguix?
Interface and User Experience
Right off the bat, Linguix impresses with its clean interface and easy-to-use features. After the easy sign-up process, Linguix asks you what's the purpose of your writing, enabling you to personalize your writing experience from the get-go. You can choose from Education, Work etc.
You will then be greeted with a clean and minimalist interface, with the immediate impression that it's familiar if you're coming from Grammarly. There's a dashboard that gives easy access to all of the settings, as well as documents, statistics and other modules that come with the product.
Features and How-to-Use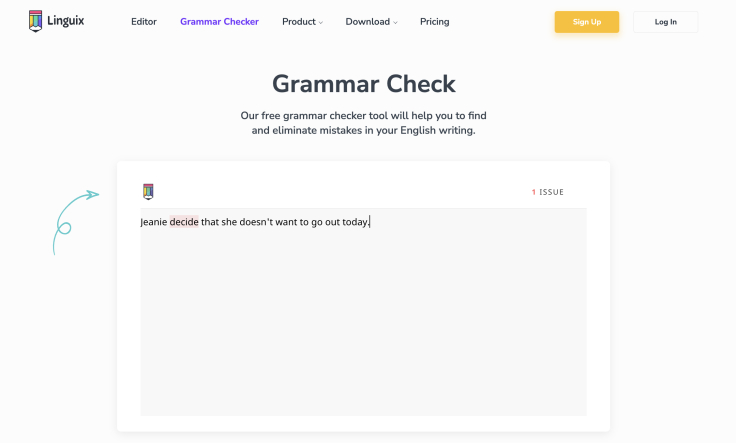 As soon as you start, Linguix will offer you several ways to use its grammar checking capabilities. Here are the most notable ones:
Online Editor
Perhaps Linguix's most well-known function, the online editor is what you need for your grammar and spelling needs. The online editor will underline all of your mistakes. Hovering over these mistakes will present suggestions on how to fix them, as well as the option to either correct the spelling or add words to your dictionary.
This function is perfect for small fix-ups. For larger documents, we suggest using "Helper," an AI-powered service that will provide more nuance like flagged words, redundancy, style, typography and typos. There are even ready-made templates you can adjust and customize to your needs as well as a writing coach that'll improve your writing.
Lastly, the document section allows you to organize all your documents and provides you with the same minimalist and clean interface.
Browser Extension
If you don't want to bother copying and pasting the text into the online editor, you can also use Linguix's browser extension function.
Once installed on your browser, Linguix can automatically detect any writing you're doing and correct it. For example, Linguix will underline writing mistakes in any email you're typing. There are even snippets/templates that you can use to speed up your writing.
The extension is very fast and works without any intrusion. This means that whenever you do any type of writing, you can always relax and let the AI help you.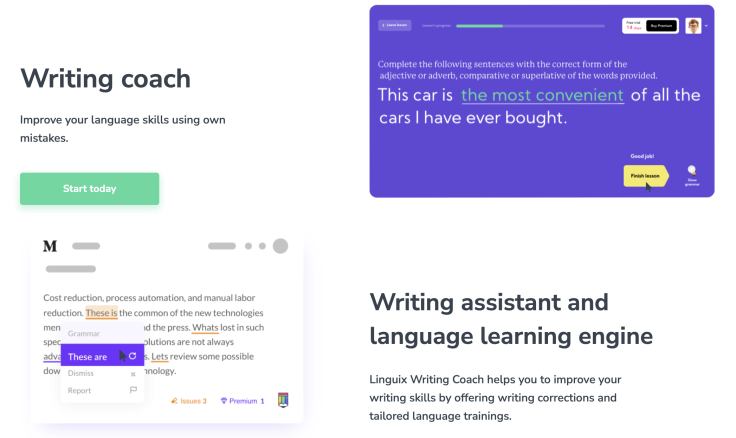 Secret Mode
If you don't want to keep a specific document stored in your account, you can easily use Linguix's secret mode.
Through this, you can check and fix any document without saving any actions, much like Chrome's incognito mode. Once this mode is selected, Linguix automatically deletes all content after you finish.
Personal Dictionary
This is one of Linguix's most unique features. Through the personal dictionary, you can add words that the software would otherwise see as a mistake or not recognize. For example, you can add business and service names so that Linguix will recognize them the next time you use them on your documents.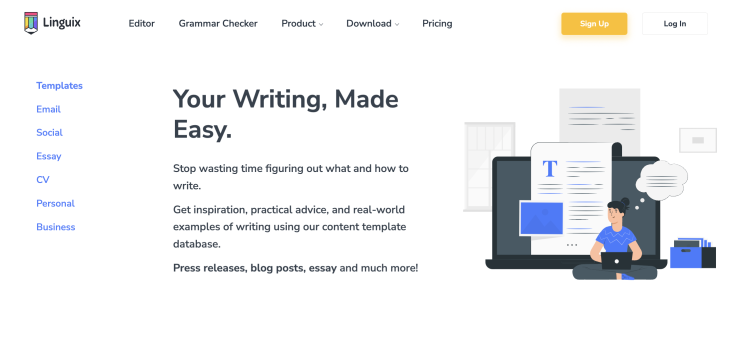 Plagiarism Detector
Linguix has a plagiarism detector, which lets you quickly check your document against billions of online text. Whether the document you pasted has one copied line or directly copied and pasted, Linguix will be able to identify and show you the source of the text.
The only downside of this feature is that it's paid, with the smallest package giving you 10 credits (25,000 words) for $10.
Pricing
One of Linguix's biggest draws is its pricing. Significantly cheaper compared to Grammarly and other competitors, it makes Linguix ideal for students and professionals who want quality writing without paying premium prices.
Currently, Linguix is available for:
Free (basic version)
Premium - $18.95/month ($8/month if paid annually)
Team - $20/month per member ($10/month if paid annually)
There's also a business tier, as well as a 14-day free trial that allows you to try Linguix risk-free.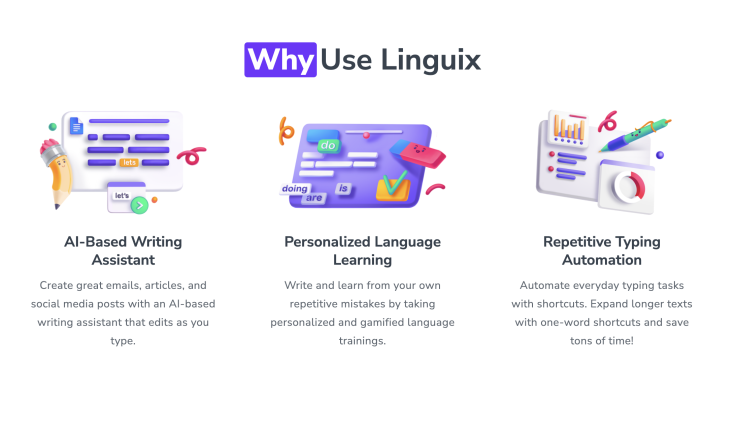 The Linguix Difference
If you're a long-time Grammarly user, then you'll find plenty to love with Linguix, especially if grammar checking tools are something that you utilize daily.
There's enough to differentiate Linguix from Grammarly, and, in some cases, make it the better software and well-rounded writing assistant.
Linguix is very easy-to-use and comes with plenty of tools like the AI browser extension that makes grammar checking a breeze. The price is a great selling point, making it ideal for students who want to save some cash. The tool also works fast and accurately. There's also the Linguix blog, which provides additional resources that you can use for your writing.
While Linguix is still new and not as well-known as Grammarly, it's still a fantastic option and is easily one of the best grammar checker apps available today.
Fix your grammar today and use Linguix by clicking here.