'Best' Russian General Killed During Ukraine Counteroffensive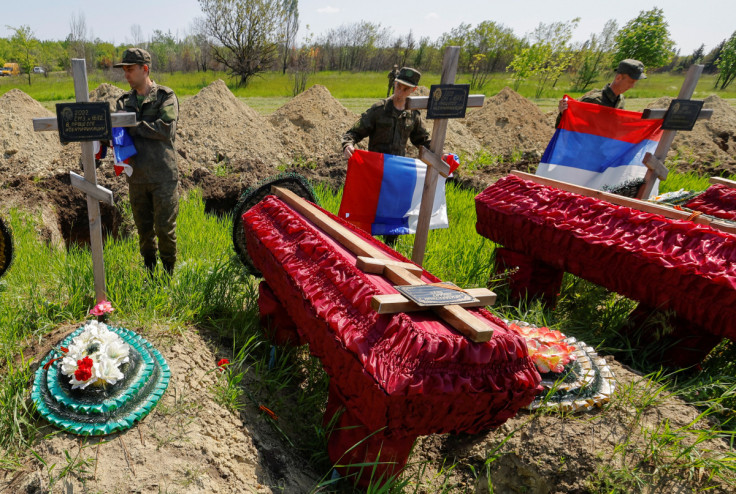 KEY POINTS
A pro-Russian war blogger claims a top Russian general got killed in a missile strike
Maj. Gen. Sergei Goryachev is possibly the 10th Russian general to be killed in the Ukraine war
Goryachev was the chief-of-staff of Russia's 35th Army, who served 30 years in the military
Ukraine's major counteroffensive has reportedly taken the life of a top Russian military general.
Yury Kotyonok, a prominent pro-Russian war correspondent, claimed on his Telegram channel that Russian Major General Sergei Goryachev was killed on Monday in the Ukrainian region of Zaporizhzhia.
"War claims the best," Kotyonok said, describing Goryachev as Russia's "one of its brightest and most effective military commanders."
"Deepest and most sincere condolences to the family and friends of the deceased!" Kotyonok added.
Vladimir Rogov, a Russian official in the annexed part of the Zaporizhzhia region, has also conveyed his condolences to the late Russian general's family.
The New York Post reported, citing other military bloggers, that a Storm Shadow long-range missile supplied to Ukraine by its Western allies killed Goryachev and several other high-ranking Russian officers.
The Russian Defense Ministry has yet to confirm Goryachev's death.
If confirmed, Goryachev is possibly the 10th general to be killed in Ukraine since Russia launched its invasion on Feb. 24, 2022, and the first this year, according to the independent news Telegram channel "Vazhnye Istorii."
Goryachev, 52, was the chief of staff of Russia's 35th Army and was a highly-decorated officer.
In his 30 years of military service, Goryachev fought in the Second Chechen War, led a tank brigade, oversaw a Russian military base in Tajikistan and commanded Russian forces in Transdniestria, a pro-Russian breakaway region in Moldova.
Meanwhile, Ukraine has killed 470 Russian military personnel in the past 24 hours, according to the beleaguered country's defense ministry. The new deaths brought Russia's death toll to 216,650 since the war broke out more than a year ago.
Russia's other combat losses have also piled up, including 3,935 tanks, 7,642 armored personnel vehicles (APVs), 3,766 artillery systems, 363 air defense systems and 3,309 unmanned aerial vehicles (UAVs).
On Monday, the Ukrainian forces claimed they had liberated several villages since launching the much-awaited counteroffensive.
Ukrainian Deputy Defense Minister Hanna Malyar said "seven settlements were liberated" since the weekend, including Lobkovo, Levadne, and Novodarivka in the southern Zaporizhzhia and Storozheve village in eastern Donetsk.
Malyar said an area spanning 90 square kilometers along the frontline had been wrested by Ukraine in the early days of the counteroffensive, according to Al Jazeera.
Anton Borshch, a Ukrainian soldier, told NBC News that the military vehicles provided by the West were making a significant difference in Ukraine's war effort.
"This is more maneuverable equipment, of better quality, more accurate, which allows us to clear the enemy's tree lines and fortifications much faster. My guys ride a Bradley, they calmly clear the landing and can also evacuate dead and wounded from the battlefield," Borshch said.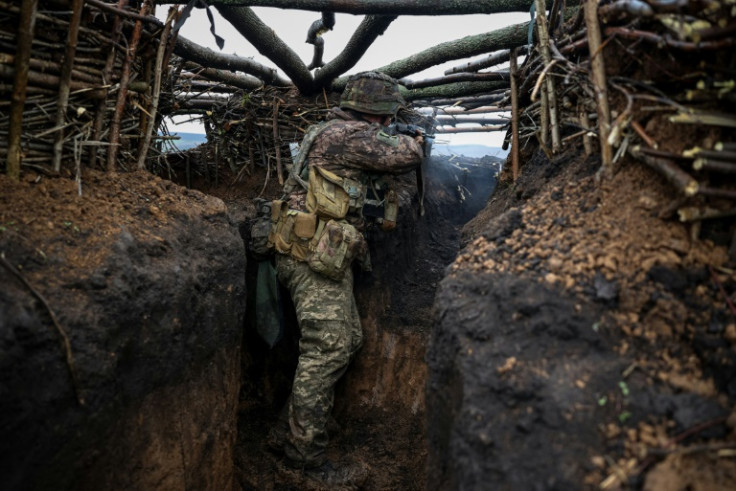 © Copyright IBTimes 2023. All rights reserved.