For Better Trade, Africa Needs To Quit The Paper-Pushing: UN Report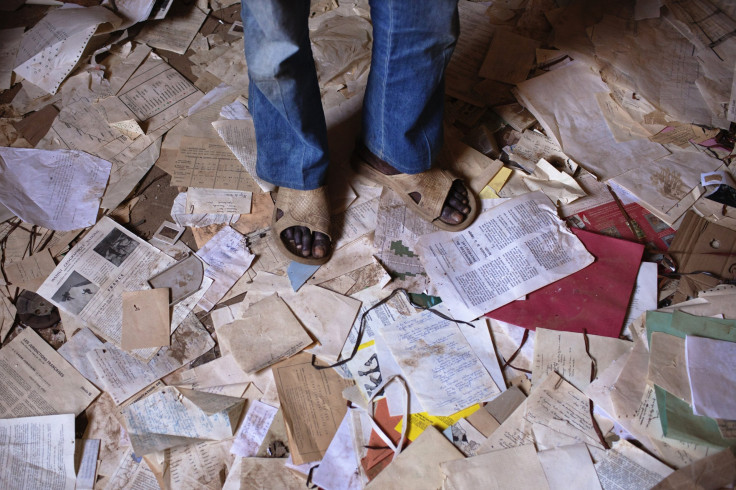 For all the talk about the importance of boosting intra-continental trade within Africa, progress so far amounts to little more than reams of meaningless paperwork. So said an official with the UN Conference on Trade and Development, or UNCTAD, this week. "We have to change the approach that we have adopted so far," said Patrick Osakwe at the launch of a new UNCTAD report on trade and development in Johannesburg.

The report found that while African countries and regions have signed agreements and held conferences on the importance of international trade, the follow-through has been lacking. "By most accounts, African countries have not made significant progress in boosting regional trade," it said. "Over the period from 2007 to 2011, the average share of intra-African exports in total merchandise exports in Africa was 11 percent compared with 50 percent in developing Asia, 21 percent in Latin America and the Caribbean and 70 percent in Europe."

Intra-continental trade has risen in volume from $32 billion in 2000 to $54 billion in 2011, but this is due in large part to rising prices and does not come close to matching the potential of the immense opportunities presented by better trade policies. Africa still suffers from inefficient cross-border exchange practices, not to mention high import and export tariffs that make the cost of international trade within sub-Saharan Africa up to twice as expensive as it is in OECD countries.

Endemic logistical snafus don't help matters either. A recent World Bank report found that "in sub-Saharan Africa it takes, on average, 38 days to import and 32 days to export goods across borders, whereas the number of days required is significantly lower in other regions." Even if such exchanges are streamlined, there still remains the problem of productivity; generally, African countries are not performing to full capacity when it comes to lucrative sectors like agriculture and manufacturing. With better productivity and open borders, both supply and demand will get a much-needed boost.

The UNCTAD research suggests that private enterprise will be key to spurring cross-border trade and development; at the moment, it is often stifled by strict business regulations or competition from state-run companies. "The limited role of the private sector in regional integration initiatives and efforts has also contributed to the weak trade performance of the continent," the report said. "Although trade agreements are signed by governments, it is the private sector that understands the constraints facing enterprises and is in a position to take advantage of the opportunities created by regional trade initiatives."

Experts agree that the time for change is now. Though the continent is plagued by poverty and underdevelopment, the International Monetary Fund reported this year that economic growth in sub-Saharan Africa will hit 6.1 percent in 2014, far exceeding the expected global average of 4 percent. Hubs of entrepreneurship are flourishing, middle classes are expanding and poverty rates have been on the decline since the 1990s.

It is becoming increasingly clear that Africa has the resources to power its own growth, if only it can promote effective exchanges of trade and resources. The continent has enough agricultural capacity to feed itself, enough mineral wealth to drive infrastructural development, and enough potential laborers to turn the entire continent into a vibrant center for business and manufacturing.

That's why initiatives to boost international exchanges have popped up all over the continent, like the 2010 a regional industrial agreement adopted by the Economic Community of West African States or the pan-continental free-trade agreement pushed by South African President Jacob Zuma in 2011. But as Osakwe noted Tuesday, neither of those plans have been fully implemented. All across the continent, myopic trade policies, protectionist tariffs and a lack of resources for private enterprises are still hobbling development. The potential for change is there, but only if national governments go beyond paperwork.

"Africa is poised to take advantage of developments in the resources sectors and embark on a new pathway to industrialization through participation in regional and global value chains," said the report. "This renewed focus on industrial development and diversification provides an opportunity to chart a new development trajectory."
FOR FREE to continue reading
✔️ Unlock the full content of International Business Times UK for free
offer available for a limited time only
✔️ Easily manage your Newsletters subscriptions and save your favourite articles
✔️ No payment method required
Already have an account?
Log in
© Copyright IBTimes 2023. All rights reserved.