Beware, Trade Cheats: New U.S. Team Getting Ready for You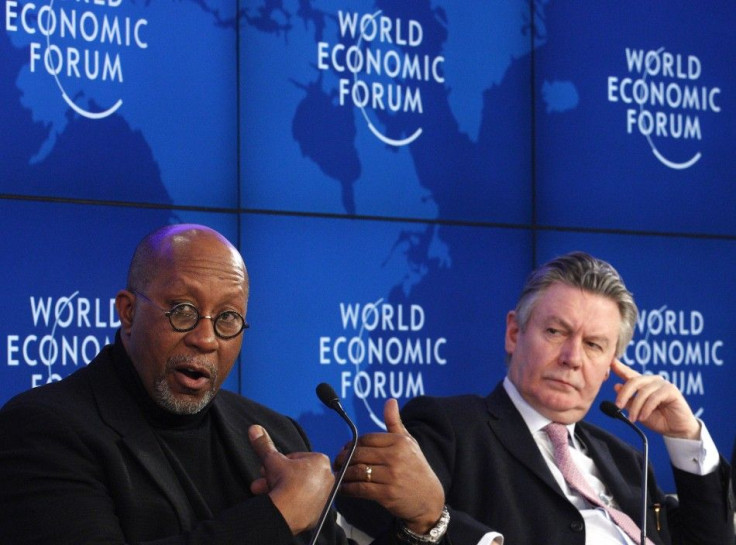 A new team of U.S. trade enforcers will make countries think twice about building unfair barriers to American exports, President Barack Obama's top trade official said.
U.S. Trade Representative Ron Kirk told Reuters that the team, announced by Obama last week, will include intelligence officials as well as representatives of other agencies to beef up U.S. resources and crack open markets.
We want to make sure we aren't resource-constrained. Other countries know our budget and our resources ... and so they'll game the system because they know that we're very discriminating on which cases we make, Kirk said in an interview.
We don't want them to make ... that bet that we don't have the resources to come after them if they're intentionally and unfairly discriminating against American exporters, Kirk said, speaking on the sidelines of the World Economic Forum meeting in Davos, Switzerland.
Kirk did not identify countries that could attract the attention of the unit, but Obama is under pressure to show business and voters he is taking a tough stance against China.
Republican presidential candidates have slammed Obama's handling of Beijing ahead of November's general election.
The U.S. trade deficit with China is expected to have hit a record of about $300 billion last year. Obama has set a target of doubling total U.S. exports between 2010 and 2015.
Kirk's office negotiates and enforces trade deals. But it has only about 250 employees, which could tempt countries to think they can flout world trade rules, Kirk said.
This [the new unit] will provide a much better tool basket and put more bodies in terms of being able to develop some of these cases and gather the intelligence that is necessary to take some of these complex matters before the World Trade Organization [WTO], he said.
There will be additional people, some additional resources, Kirk said without providing details of any extra funding for the unit.
Focus on Collaboration
Obama announced the team during his Jan. 24 State of the Union speech in which he said the United States needs to do more to tackle unfair foreign trade practices and rebuild American manufacturing.
As well as officials with the Commerce Department, which Obama is proposing to close as part of a government streamlining, customs personnel will also work with the unit, Kirk said.
Even some of the intelligence agencies will be working collaboratively together on the project, Kirk said.
Obama said last week his administration was more forceful than that of his predecessor in the White House, George W. Bush, in challenging other countries via the WTO.
Washington has filed six WTO cases since Obama took office in January 2009, five of them against China. Bush brought seven cases against China in his two terms, although for most of his first year in office, China was not yet a member of the WTO.
U.S. trade officials say their main complaints against China are barriers to its agricultural and services markets, discriminatory industrial policies, and weak intellectual-property rights protection.
Kirk told Reuters in the interview, conducted on Thursday, that his office would lead the team.
Trade is likely to be high on the agenda when Obama hosts China's likely next leader, Vice President Xi Jinping, at the White House on Feb. 14.
China has complained about anti-dumping duties applied to its exports to the United States and about restrictions on Chinese companies seeking to invest in U.S. firms.
(Writing by Doug Palmer; Editing by Xavier Briand)
© Copyright Thomson Reuters 2023. All rights reserved.
FOLLOW MORE IBT NEWS ON THE BELOW CHANNELS