Beyonce's Pregnant: Wishing a Baby Boy, Due in February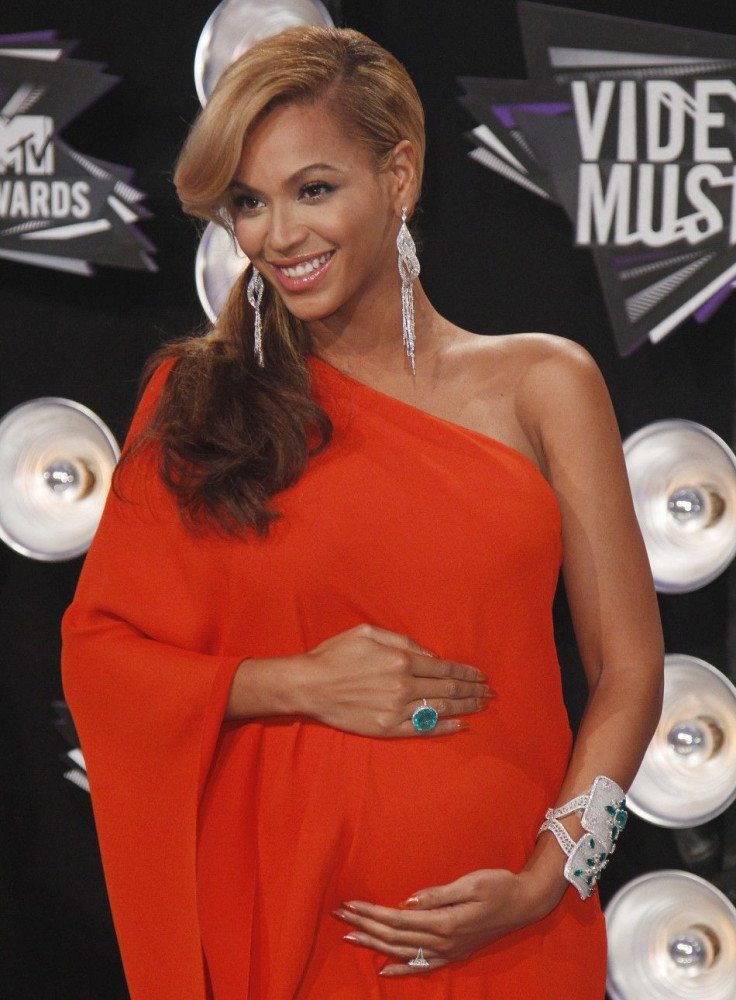 Beyonce's pregnancy was finally confirmed at the 2011 MTV VMAs Sunday night, giving Twitter a record-breaking bump and filling her fans with excitement and joy.
Beyonce, 29, has been married to the rap star Jay-Z, 41, and named as the top earning celebrity couple.
Beyonce is almost 4 months pregnant and the baby is due in February, a source said.
As Jay-Z and Beyonce look to welcoming their first child, they are hoping for a boy, says the source close to the family.
She and Jay are absolutely over-joyed, her whole family is really excited
Solange, Beyonce's younger sister, has a seven-year-old son, Juelz.
Of course having a little boy for Julez (sister Solange's son) to play with would be ideal, so they have their fingers crossed, added the source.
But both Beyoncé and Jay are just so happy to be having a baby, they don't care what it is!
The 'Surprise'
The award-winning singer ambled up the red carpet in Los Angeles, holding at a growing bump hardly covered under the red silk ball gown. She told the assembled press: I have a surprise!
Then, after her electrifying performance of Love on Top at the VMAs, she threw down her microphone, opened up her sparkling blazer, and rubbed her stomach with a big grin on her face.
Jay-Z received congratulations from his friend Kanye West among the audience.
The news exploded Twitter, breaking its record with 8,868 Tweets Per Second at the moment Beyoncé rubbed her stomach.
Previously, the white-knuckled last seconds of the U.S. Women's Soccer match against Japan held the record with 7,196 TPS. Beyoncé' baby bump announcement also out-tweeted Osama Bin Laden's capture and death in May, and -- gasp -- the Royal Wedding of Kate Middleton and Prince William in April.
The revelation could interfere with her touring plans and disappoint the fans who were hoping to see her perform live. At the same time, curtailing her work obligations in order to start a family will further endear her to her audience.
Beyoncé 's maternity leave will also reportedly delay production on the third remake of the classic film A Star is Born. Huffington Post reports that director Clint Eastwood has agreed to delay the start of filming -- originially scheduled for February 2012 -- until the star is back on her feet and ready to work. The delay is probably not an enormous concession on Eastwood's part, as he still has not found a leading man for the movie!
© Copyright IBTimes 2023. All rights reserved.