Big Food Acquires Green Companies To Boost Sustainability, But Does It Work?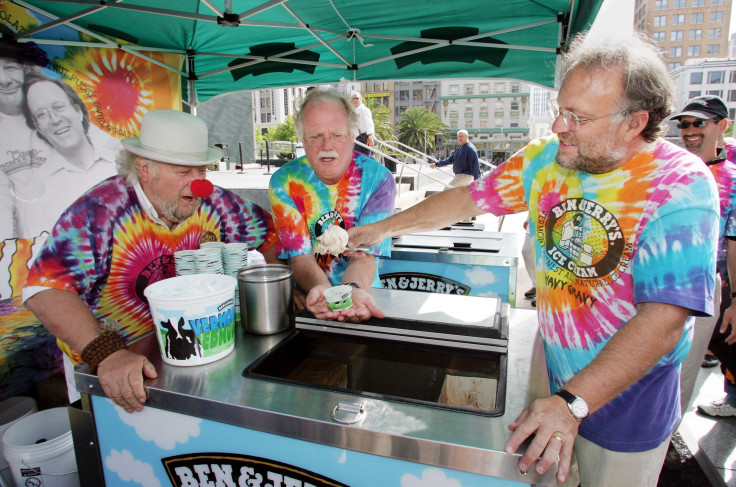 Major food corporations looking to boost their credibility among consumers who demand authenticity, sustainability and social awareness from their food purveyors often rely on the acquisition of smaller, greener companies that can teach them the ways of the new paradigm. But experts differ on just how much impact such buyouts have on companies' actual corporate structures, policies and practices.
At least as far back as 2000, when the consumer goods giant Unilever PLC (NYSE:UL) bought the environmentally and socially progressive Vermont ice cream company Ben & Jerry's Inc., the world's largest food corporations have been in the business of bringing more benevolent, smaller companies and upstarts under their umbrellas.
Examples of this trend are many: Colgate-Palmolive Company (NYSE:CL) acquired Tom's of Maine Inc. in 2006; Dean Foods Company (NYSE:DF) bought out Horizon Organic Holding Corporation in 2004; and the world's largest food company by revenue, Nestle SA (VTX:NESN), is a master of acquisitions, buying a series of companies including Sweet Leaf Tea Co. in 2011.
The moves typically provide Big Food corporations with the tangible benefits of eliminating key competitors before they can pose too great a market threat while simultaneously allowing them to tap into new markets or consumer bases already nurtured by the emerging firms.
The buyouts also present an opportunity for companies to improve both public perceptions of their "corporate social responsibility," called CSR in the trade, as well as their actual impact on consumer health, supply chains and the environment.
In the ideal scenario, when a Big Food conglomerate buys a smaller company with a strong commitment to CSR, it obtains its talent, loyal customers and specialized knowledge. Often, representatives of the smaller companies attend their new owners' board meetings: Their ideas filter upward, and the parent companies adopt new guiding principles and systems in accordance with their new colleagues' values and idealism, according to some experts.
It's one of the best means Big Food corporations can employ to move toward greater sustainability and responsibility -- and to communicate that message effectively to consumers, something that is often difficult for large companies to do on their own. Executives are acutely aware of the need to make those changes in order to satisfy demanding consumers who have moved swiftly to healthier, more sustainable and authentic food options, according to Rachel Greenberger, director of the Food Solutions Institute at Babson College in Massachusetts.
"They cannot innovate fast enough from the inside out. The multinationals are having a hard time innovating," Greenberger said. "It's easier to turn a dinghy around than an aircraft carrier. The pivoting that's been happening in the past five years has been so fast-paced that making these acquisitions allows these major corporations to move into these new spaces and have a gluten-free line, an organic line."
The superficial impact of such acquisitions can often be seen almost immediately as formerly faceless organizations make bold declarations about their newfound commitment to CSR. But instituting actual change is even more important, according to Jeff Carlson, a marketing professor at the University of Richmond's Robins School of Business in Virginia.
"Without a change in practice, companies risk creating a mismatch between their actual corporate social responsibility practices and consumers that care about those types of efforts," he said via email. "A mismatch could influence how a consumer judges that company or even if they purchase the company's products and services."
If an acquisition is executed properly and new CSR practices are followed by a parent company, the outcome can be impressive, according to Rob Straughan, associate dean of the Williams School of Commerce, Economics, and Politics at Washington and Lee University in Lexington, Virginia.
He points to French yogurt giant Group Danone SA (BN:EN Paris)'s buyout of the natural and organic yogurt firm Stonyfield Farm -- which began with the purchase of a 40 percent stake in 2001 -- as an example of how these deals can achieve meaningful results. Dannon, the U.S. subsidiary of Danone, reports that it reduced its carbon footprint by 30 percent between 2008 and 2012 and that it donates almost 3 million pounds of dairy products to the anti-hunger organization Feeding America each year. These results can be chalked up in large part to the influence of Stonyfield on its operations, according to Straughan.
"When Dannon bought Stonyfield, Dannon adopted many of the company's practices into its own, lowering its carbon footprint, connecting with sustainable farmers and adopting an executive dedicated to sustainability," he said via email. "A number of companies have done similar things, with positive results in general."
But Big Food should also realize there are some downsides to the deals, which may be decreasing in frequency after peaking three to five years ago, according to Leslie Pascaud, executive vice president of sustainable branding innovation at the New York-based global marketing consultancy Added Value.
"There's a culture clash that is sometimes difficult to manage. There's a risk for brands that have a strong target of activists to reject the brand when it's acquired," she said. "And then there are all of the challenges with trying to grow a responsible brand in a way that can move beyond a niche ... bringing costs down without jeopardizing commitment to sustainability and responsibility."
Major food corporations may portray their acquisitions as entirely benevolent, aimed solely at boosting their sustainability bona fides. But it's easy for such moves to appear as little more than an attempt to put lipstick on a pig, a way for companies to appear as though they are serious about CSR without making substantial changes to their business models.
"There's a concern also within this acquiring of 'are you tampering with the recipe?' And sometimes the company in the acquisition will have strict rules in the contract about what changes can be made or corporate oversight and other things," Greenberger said. "I don't know if that's 'greenwashing' or 'P.R.-washing' or if that's real."
John Lang, a sociology professor at Occidental College in Los Angeles, said via email that he "tend[s] to be skeptical" about corporations that acquire green outfits and then claim to be pioneers in sustainability.
"[Executives] have a fiduciary duty to their shareholders, which means that they must make short-term profits, limiting their actions to those that bring immediate -- and visible -- returns on their investments," he explained. "So when bigger companies acquire smaller, high-profile, socially conscious companies there may be good intentions but the business reality is that it has to be financially justified."
Still, ignoring the trend toward acquisition of -- and investment in -- quirkier, more CSR-focused companies is simply not an option, according to Straughan.
"Companies like McDonald's -- which divested itself of the sustainability-conscious Chipotle in 2006 -- have found themselves falling behind as they lose the race to be seen as responsible companies, and are now struggling to catch up with more forward-looking brands," he said.
© Copyright IBTimes 2022. All rights reserved.
FOLLOW MORE IBT NEWS ON THE BELOW CHANNELS