Bilingual Mexico Constitution: Spanish-Mayan Translation Complete After Years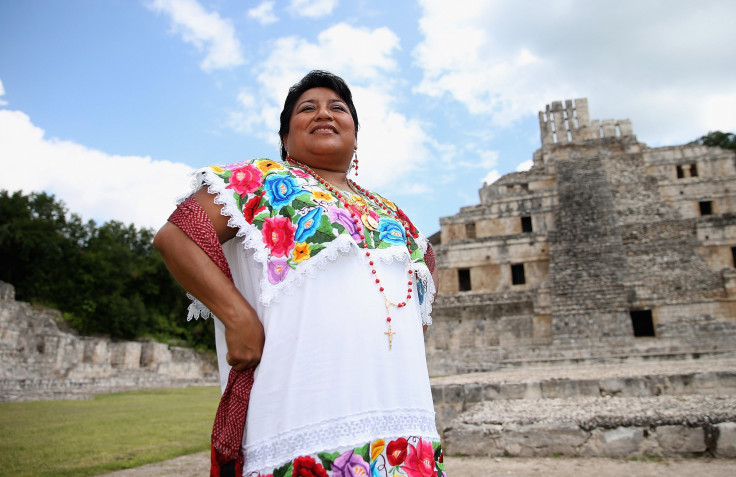 Mexico's constitution has officially become bilingual, teleSUR, a Latin American news agency, reported. After years of translation, a Spanish-Mayan version of the constitution will be presented on Wednesday in the Senate.
Mayan is Mexico's most widely spoken indigenous language, and translation coordinator Fidencio Briceno said that making the constitution bilingual "constitutes an invaluable document for integration and national identity." By making the document available in Mayan, the country has taken an important step in providing services and making the legal system accessible to indigenous people, Briceno added.
The use of indigenous languages in everyday context, like in the constitution, gives the indigenous culture recognition and value that is equivalent to that of Spanish, Prensa Latina, a Cuban news agency, reported.
The finished translation of Mexico's constitution comes just days after the Summit for the International Day of Indigenous People. Indigenous people in Mexico were still victims of human rights violations because of discrimination, inequality and poverty, Luis Raul Gonzalez Perez, President of the National Commission on Human Rights, said Monday at the summit's opening ceremony. Perez also quoted an estimate from the National Social Development Policy Evaluation Council that found roughly seven out of 12 Mexican indigenous people live in poverty.
"We energetically disapprove any kind of exclusion, discrimination or marginalization against indigenous peoples, whether authorities commit them out of action or omission," said Perez, teleSUR reported.
Despite the government's efforts to address the issues faced by the indigenous population, including constitutional reforms, those efforts have not been properly applied into practice, Perez said.
Mexico's National Indigenous Language Institute estimated that one million people in Mexico only speak their indigenous language. At least 800,000 people speak the Mayan language, also called Yucatec Maya. Out of the 364 language variants in Mexico, 60 are at a high risk for extinction.
© Copyright IBTimes 2023. All rights reserved.