Mexico City Prosecutor Confirms Slaying Of News Photographer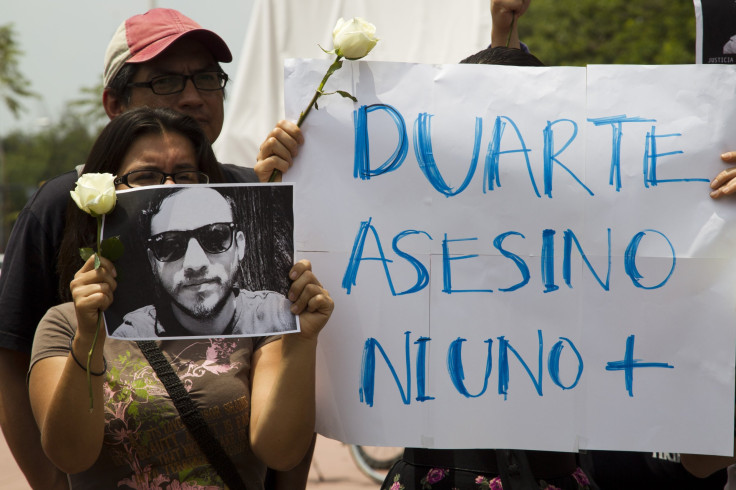 MEXICO CITY (Reuters) - A prominent Mexican news photographer was among five people found dead in a middle-class neighborhood of the capital on Friday, the city's prosecutor said on Sunday.
Ruben Espinosa, who a month ago claimed in interviews that he felt threatened by the governor of eastern Veracruz state, was the lone male among five victims that police discovered bound and shot in the head in the capital's Narvarte neighborhood.
Mexico City prosecutor Rodolfo Rios said at a press conference that Espinosa's family members told investigators that the photographer had been residing in the capital for two months and was searching for work following eight years living in Veracruz.
"All lines of investigation are open," he said in response to a question about Espinosa's earlier accusations that he felt threatened by Veracruz Gov. Javier Duarte, a member of the Institutional Revolutionary Party (PRI) of President Enrique Peña Nieto.
Rios added that the division of the federal attorney general's office dedicated to crimes against freedom of expression was assisting the investigation.
Espinosa, who was 31 years old, had said he specialized in documenting local social movements in Veracruz, many of which are critical of the PRI and Duarte in particular.
Veracruz is one of Mexico's most dangerous states for journalists, with 17 slain since 2000 according to Article 19, a journalism advocacy group. According to the Committee to Protect Journalists, 11 have been slain since 2010 during Duarte's term as governor.
Espinosa shot a cover photograph of Duarte for an issue of leading Mexican news magazine Proceso in February of 2014 that was accompanied by the headline, "Veracruz, lawless state."
Espinosa worked for Proceso as well as the Cuartoscuro photo agency.
The prosecutor's office said three of the women found killed lived in the apartment where they were found, one of whom was a native of Colombia, while the fourth worked as a domestic worker.
© Copyright Thomson Reuters 2023. All rights reserved.
FOLLOW MORE IBT NEWS ON THE BELOW CHANNELS