Bill Ackman Really Won't Want FedEx (FDX) Now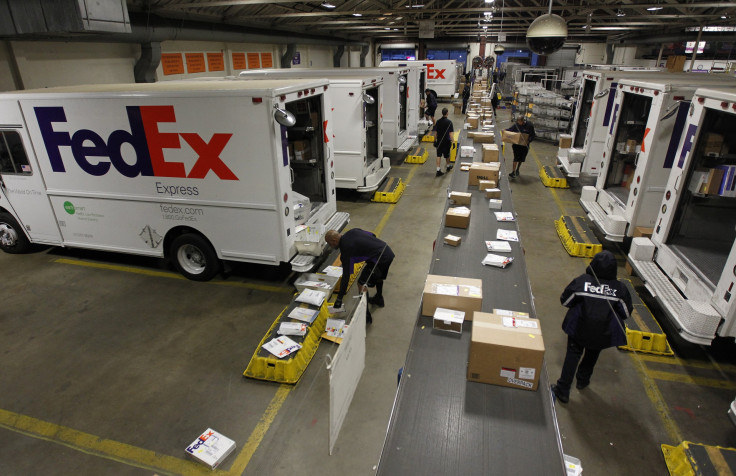 Two months ago, the Wall Street rumor mill spun some interesting, if fraying, yarn: Bill Ackman might buy up $1 billion of FedEx Corporation (NYSE:FDX).
But as the company's chief executive grapples with U.S. Federal Reserve predictions and forecasts of a gloomy future, confidence in the purple-and-orange-logoed planes seems grounded.
In July, the company, second only to United Parcel Service for package shipping, seemed a prime target for activist investor Ackman. It met the criteria he'd outlined in a letter from his Pershing Square Capital: a "simple, predictable and free-cash-flow generative." A company that had a "substantially lower multiple of earnings than its most comparable competitor." Wall Street cast its dice in FedEx's direction, and the stock price surged.
But while FedEx posted better-than-expected quarterly earnings on Wednesday morning, billionaire CEO Fred Smith offered his company as a bellwether of economic dreariness to come.
FedEx earned $489 million, or $1.53 per share, up from $459 million, or $1.45 per share, a year earlier. On average, analysts expected earnings of $1.50 per share.
That may seem like growth, but Smith said tough times are ahead and that he plans to continue cutting costs in the FedEx Express division as consumer spending was down globally.
"FedEx Express remains focused on reducing costs while facing challenging global economic conditions," Smith said during the earnings call. "Meanwhile, FedEx Ground continues to generate strong profitability on growing customer demand for its services."
© Copyright IBTimes 2023. All rights reserved.
FOLLOW MORE IBT NEWS ON THE BELOW CHANNELS