Bill Gates Says Higher Taxes on Wealthy is 'Justice'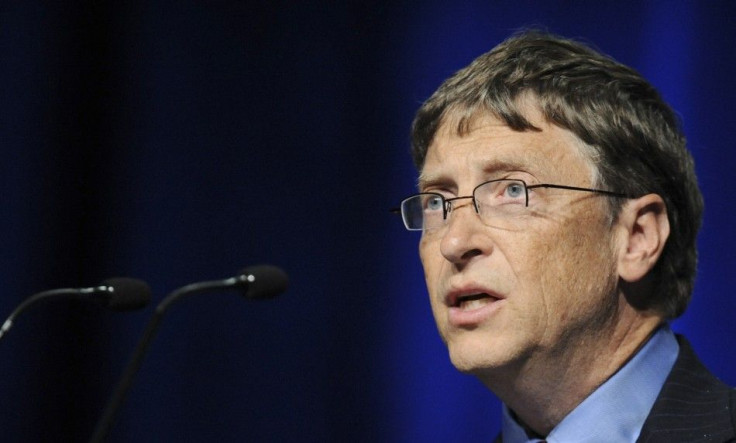 President Obama urged Congress to support an income tax hike on the nation's most affluent citizens during his State of the Union address Tuesday, earning the ire of many conservatives who say the proposal is nothing short of class warfare. On Wednesday, billionaire Bill Gates called the policy something entirely different: Justice.
In an interview with the BBC, the co-founder and Chairman of Microsoft said Obama's revival of the so-called Buffett Rule -- named after his friend, billionaire Warren Buffett, who has spoken out against a tax code he says favors the wealthiest Americans - is necessary to pay down the country's formidable budget deficit.
The United States has a huge budget deficit, so taxes are going to have to go up. I certainly agree that they should have to go up more on the rich than everyone else. That's just justice, Gates said.
Obama called for tax reform that he said would ensure middle-class Americans don't pay a tax rate higher than their wealthier counterparts. The president called on eliminating several tax subsidies or deductions that he said subsidize millionaires and advocated small tax increases on annual incomes over $1 million.
On his Web site, Speaker of the House John Boehner, R-Ohio, described the Buffett Rule suggestion as the politics of envy and division, while U.S. Sen. Marco Rubio, R-Fla., told Fox News it was an assault on free enterprise.
While Buffett, the billionaire chairman of Berkshire Hathaway, and Gates are in favor of a progressive tax, Gates acknowledged that many of his peers have objected to such a plan. Still, Gates said a millionaires' tax is necessary to reignite the U.S. economy and reduce the federal debt.
I hope we can solve that deficit problem with a sense of shared sacrifice, where everyone would feel like they're doing their part. Right now I don't feel like people like myself are paying as much as they should, he said.
Gates, whose net worth is estimated at $56 billion, is consistently ranked among the world's wealthiest people - in fact, Forbes' 2011 assessment of the world's wealthiest individuals ranked Gates second, while Buffett came in third, with a net worth of about $50 billion.
Both Gates, 56, and Buffett, 80, have publicly pledged to give away a majority of their wealth to philanthropic organizations. The two billionaires play bridge together and have a long friendship. Through their long-term charitable organization, The Giving Project, dozens of wealthy Americans have similarly promised to give away a majority of their fortunes.
© Copyright IBTimes 2023. All rights reserved.