Billy Joe Saunders Fight With Canelo Alvarez Unlikely To Happen In 2020
KEY POINTS
Billy Joe Saunders Fight for 2020 sketchy
Saunders accepting whatever happens for the rest of the year
Saunders praying boxing normalizes soon
If not for the COVID-19, a Billy Joe Saunders fight against Canelo Alvarez would have taken place last weekend. But as most know, the sporting world has been placed on hold as coronavirus cases continue to rise in practically any part of the world.
In a previous post, it was already detailed how a Billy Joe Saunders fight against the Mexican Brawler held low odds of winning. Most felt that Alvarez was simply too powerful for Saunders to handle. The 30-year-old fighter's only chance is to use his quickness against Alvarez, something that will hopefully wear him out and sap some power out of Alvarez.
But looking forward, a Billy Joe Saunders fight against Alvarez may not even be held at all this 2020. The English pug placed himself in a spot back in March when he released a video showing men how to beat their partners during the COVID-19 pandemic. Though Saunders was just fooling around, people who were able to watch the video were far from amused. In the end, the Billy Joe Saunders video led to the boxer's license being suspended by the British Boxing Board of Control.
It remains to be seen if Saunders will be able to find a way to reinstate himself in time for a clash with Alvarez. But with Gennady Golovkin also wanting to get his hands on Alvarez, the chances of seeing a Billy Joe Saunders fight against Alvarez for 2020 is doubtful. And in an interview with the Telegraph, it seems the 30-year-old boxer is taking it all in stride.
"I'm dealing with it and it is what it is," Saunders said. "I just hope the country can get back to normal and I hope everyone stays safe. The fights will come later in the year, but I'm staying in contact with my management MTK Global and I'm just trying to go on as many runs as possible and stay as fit and ready as I can."
There were talks of holding the Billy Joe Saunders fight against Canelo Alvarez in July. But seeing how things are not improving with the COVID-19 pandemic still up in the air, even that is uncertain. The best thing the English pug right now is wait - for the coronavirus pandemic to be contained and see when boxing matches will resume.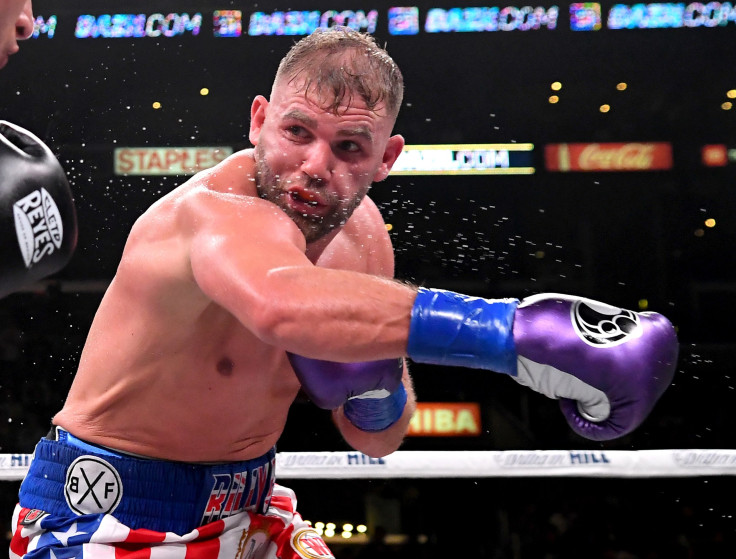 © Copyright IBTimes 2023. All rights reserved.