Biotech Firm Gilead Stock Tumbles After FDA Blocks Approval Of Arthritis Drug
KEY POINTS
Gilead's potential arthritis drug was forecast to be worth around $2 billion in potential sales if the drug was approved
Gilead had invested around $5 billion into the development of multiple drugs with partner Galapagos NV
The drop effectively undoes any gains Gilead made in the stock market during the coronavirus pandemic
The stock of biotech firm Gilead Sciences Inc. (GILD) fell on Wednesday after the Food and Drug Administration put off approval of the company's experimental rheumatoid arthritis treatment, asking to see more data.
Gilead's stock fell $3.28 or 4.7% to $75.78 an hour before the close Wednesday while its partner on the drug, Galapagos NV (GLPG.AS), was off 25% or $46.92 to $141.16.
"We are disappointed in this outcome and will evaluate the points raised in the CRL for discussion with the FDA," Gilead Chief Medical Officer Merdad Parsey said in a press release."We continue to believe in the benefit/risk profile of filgotinib in RA, which has been demonstrated in the FINCH Phase 3 clinical program."
Gilead touted filgotinib as its next big drug to treat arthritis, with some analysts saying sales could peak around $2 billion if approved. It also represented one of Gilead's biggest financial commitments with more than $5 billion already invested with Galapagos NV on filgotinib's development. The partnership also covers drugs currently in development.
The FDA reportedly expressed concern over the filgotinib's 200 mg dose and how that could affect patients. Administrators also requested data gathered from tests done on male arthritis patients.
The stock drop also undoes any gains Gilead had made during the coronavirus pandemic thanks to its development of the antiviral drug remdesivir. It entered stage 3 trials in July and was one of the potential coronavirus treatments farthest along in its development. Gilead began developing remdesivir in 2009.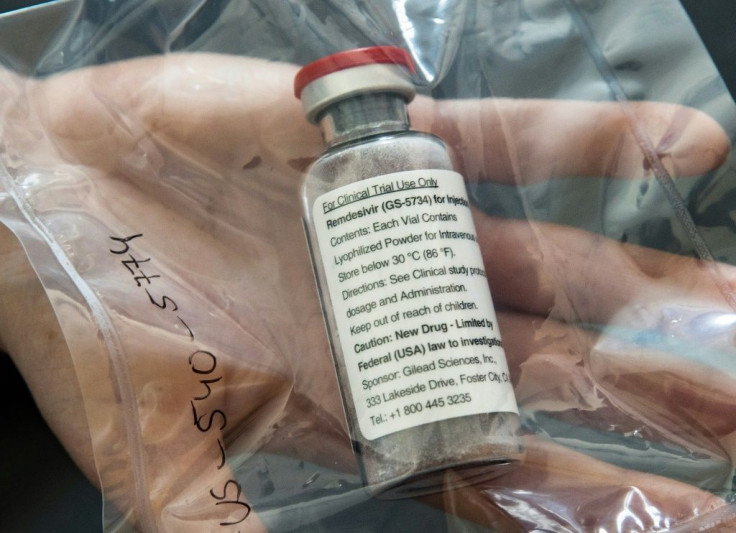 © Copyright IBTimes 2023. All rights reserved.