Bitcoin Price Could See Big Drop Soon, Chart Signals Triple Top Pattern
KEY POINTS
BTC looks uncertain as it traverses the $9,000 range
Continued retest of $9,000 might make Bitcoin susceptible to a pullback
The triple top pattern suggests a downward price trajectory
After experiencing almost two months of low volatility, Bitcoin is looking uncertain as bulls and bears decide to pull the price in both directions. However, most sentiments are pointing to a downward descent of Bitcoin's price as miners continue to sell more BTC and the correlation with the stock market seemed to be fading.
BTC dropped to $8,950 on Coinbase and printed a low of $9,085 before closing on Thursday. The descent from $9,240 to $8,950 resulted in $30 million worth of longs getting liquidated on derivatives exchange Bitmex.
A potential break above $9,200 would make it possible for Bitcoin to retest $9,500 and eventually $10,000, the yearly resistance. However, Bitcoin has tried to break this psychological level three times but has failed to sustain the momentum.
According to Cointelegraph's Joseph Young, the continued retest of $9,000 might make Bitcoin susceptible to a deep pullback.
Young noted the drop to $8,827 was triggered by miners selling their Bitcoins, which is the same case that happened last week -- more BTC was sold than mined. This has caused the price decline as there were more coins sold than reserved. Miners sold the coins on the spot market, consumed by traders. The Futures market did not affect the price because more longs were liquidated than shorts.
Bitcoin falling to low $8,000 will signal a "triple top." The two previous tops were printed in October 2019 and February 2020. A triple top suggests that the asset may not be rallying soon and is on its way to lower prices.
BTCUSD Triple Top at Weekly by vmislos on TradingView.com
Finally, Young said he is seeing little correlation between Bitcoin and the U.S. stock market. Ever since March 12, Bitcoin has been highly correlated with the S&P 500. However, now that Bitcoin is traversing its own sideways rally, volatility might soon be back as well.
"It may cause BTC to see sudden bursts of volatility once again, following a shift in the trend of recent weeks," Young concluded in his report.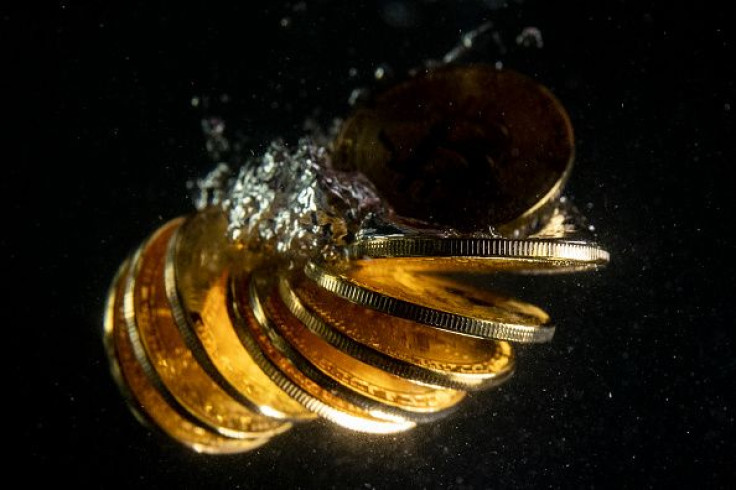 © Copyright IBTimes 2023. All rights reserved.