Bitcoin Price Drops Below $7,000 To Start New Year 2020
KEY POINTS
Bitcoin eyes key support level at $6,800
Most cryptocurrencies are in the red heading into the third day of 2020
Bitcoin could get worse before it gets better
Bitcoin (BTC) is not off to a good start as the flagship crypto steadied at $7,100 on the first day of 2020 and declined by more than 3% the following day, permitting it to revisit $6,000 levels.
The price of Bitcoin currently trades at $6,925.62, but most of the other cryptocurrencies listed on Coinbase are also in the red heading into the third day of the new year. Ethereum, the second-largest crypto by market cap that analyst predict will make a rally by mid-January, fell back to $126 from $128 yesterday. But the biggest loser so far is Tezos (XTZ), with a 24-hour change of -6.49%, followed by Orchid (OXT) with -5.77% and EOS -4.47%.
A flat-footed start for the next ten years that's touted as the "decade of crypto" -- at least that's what the other half of the Winklevoss twins, Tyler Winklevoss, said on Twitter.
"Today, we stand before the dawn of a new decade. As we look ahead, there is little doubt that the next one—the 2020s—will be the decade of crypto."
At Bitcoin's current price, Horus Hughes, who writes for Cointelegraph, pointed out that at below $7,000, bears would have to break the key support level of $6,800 to see further moves to the downside with levels sinking from $6,550 to possibly $6,160. These prices, which serve as support areas, coincide with a descending channel drawn from the high of 2019.
Is Bitcoin going to get worse before it gets better?
The descending channel on Hughes's chart extends to a lower trend line capturing prices at $5,000 levels that he notes could be sweet spots for bulls who want to get it on cheaply.
BTC's performance in 2019 was superb by being up almost 100%, but could that translate to 2020 onwards?
For now, bears are in control, but the rest of the crypto world is banking on a few fundamentals that would perk up Bitcoin buying, namely the halving event and the creation of more wallets, according to George McDonaugh, co-founder and managing director at KR1, a cryptocurrency, and blockchain venture capital investment firm.
McDonaugh told Bloomberg, "Bitcoin will most likely bounce back strongly from a steep dive in price and return to the $7,500 mark and then move higher into the middle of 2020."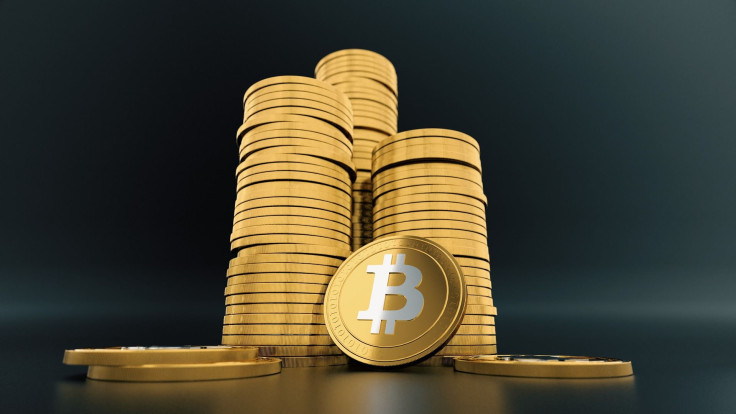 © Copyright IBTimes 2023. All rights reserved.