Bitcoin Price To Hit $500,000 If It Overtakes Gold, Winklevoss Predicts
KEY POINTS
The current major stores of value are gold, oil and the U.S. dollar
Winklevoss argues that gold and oil do not have a scarce supply while the U.S. dollar is damaged by inflation
Bitcoin is scarce because it only has a 21 million supply, which means it also will not suffer inflation
Gemini co-founder and Bitcoin billionaire Tyler Winklevoss believes the benchmark cryptocurrency will reach $500,000 after it overtakes gold as the world's major safe-haven asset.
In an article on the Winklevoss Capital blog, the billionaire said Bitcoin, which has a $200 billion market cap, could easily go "45x" after it displaces gold, which has a $9 trillion market cap, as the major store of value. This would happen after Bitcoin overtakes the three other major stores of value for the longest time -- gold, oil, and the U.S. dollar.
Speaking about weaknesses of the three major stores of value, Winklevoss said gold and oil are scarce but difficult to store and even transport. "Currently, gold is a reliable store of value and the classic inflation hedge. Supply. The supply of gold is actually unknown. While gold remains scarce or 'precious' on planet Earth, the same cannot be said with respect to our galaxy," Winklevoss wrote, adding that scientists have discovered precious metals like gold in over 600,000 asteroids.
In a recent interview by Barstool Sports founder and stock trader David Portnoy, the Winklevoss twins said while gold is scarce today, it's abundant in space. They also spoke about Elon Musk's plans to drill asteroids to get the shiny metal.
"There's billions of dollars of gold floating in asteroids around this planet, and Elon [Musk] is gonna get up there and start mining gold. That's why gold is a problem, because the supply isn't fixed like Bitcoin," Winklevoss said.
As for the U.S. dollar, Winklevoss believes its biggest problem is inflation and, therefore, value stability. With inflation, the billionaire said banks will get run over but money invested in real estate or the stock market will keep pace. "Money stored in gold or Bitcoin will outrun the scourge. And money stored in Bitcoin will run the fastest, overtaking gold." He added that inflation will not hit Bitcoin because it is capped at a 21 million supply.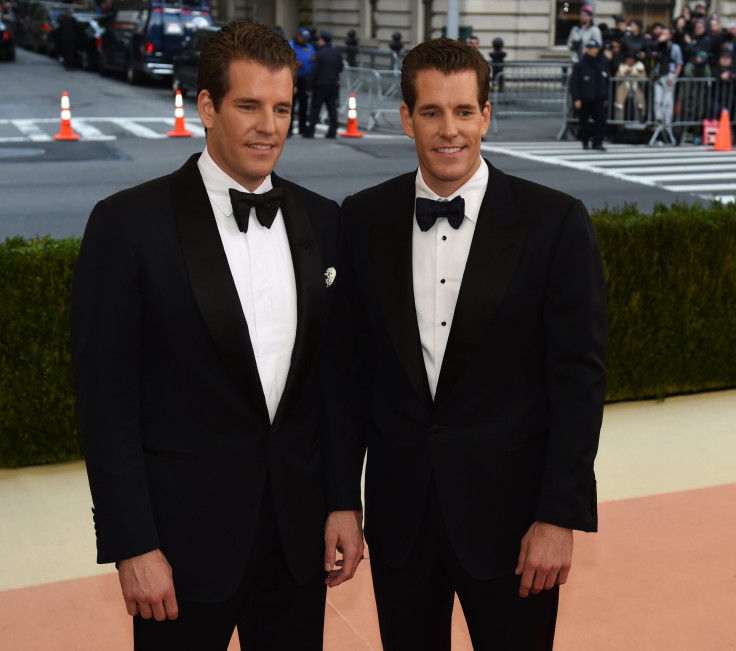 © Copyright IBTimes 2023. All rights reserved.