Bitcoin Price Hits $9,400 Thanks To Twitter's Jack Dorsey
KEY POINTS
Bitcoin is in the green for three straight days and breaks the $9,000 barrier
Jack Dorsey's improvements on Bitcoin could have caused the recent rally
Dorsey is working on integrating the Lightning Network to wallets and won a patent for fiat-to-crypto payments
From $8,326 on Sunday, Bitcoin (BTC) broke through $8,800 on Tuesday, pierced a hole to the $9,000 ceiling, and even scratched the $9,400 surface in its third consecutive day of recording gains.
As far as what most analysts say, this is a significant area for Bitcoin to find targets beyond the $10,000 psychological level. The last time that BTC was trading at its current price of $9,348 was back on Nov. 7, according to Coinbase prices -- and that's almost three months ago.
When Bitcoin reached its 2019 peak in June, it began a half-year-long slide, but 2020 seems like the wind has changed for the most popular crypto. Is this all in anticipation of the halving? That could be a possibility, but as for the recent surge past $9,000, it's being attributed to Twitter CEO Jack Dorsey.
Before the three-day rally began, CCN reported that Jack Dorsey was working on a kit to help integrate the Lightning Network to BTC wallets. The Lightning Network makes transactions using Bitcoin a lot faster. It makes room for smaller purchases without interrupting the main bitcoin blockchain.
It can also process more than twenty times the transactions Visa can complete per second, and by being integrated into wallets, it's going to be much quicker for users to transfer BTC across borders.
Another Bitcoin issue is volatility, which is the number one reason why plenty of investors dismiss it as a good store of value, and Dorsey seems to have an answer for it with a fiat-to-crypto payment service.
Messari reported that Dorsey won a patent for fiat-to-crypto payments. This is especially helpful to merchants accepting Bitcoin to avoid exposure in the crypto by converting it immediately to fiat.
Now, could this be the reason why BTC is up for three days in a row? Some think that it's also because 2020 is a "halving year," which they say has always been bullish for Bitcoin. One analyst even notes that BTC will be up by $33,000 in July, but that would mean that Bitcoin would have to jump 267 percent in the next three months to get to that. So far, in January, the flagship crypto's price accelerated by at least 30 percent.
Billionaire Tim Draper, on the other hand, believes that innovations like the ones Dorsey and his team are working on would improve the adoption of BTC and help propel it to $250,000 by 2023.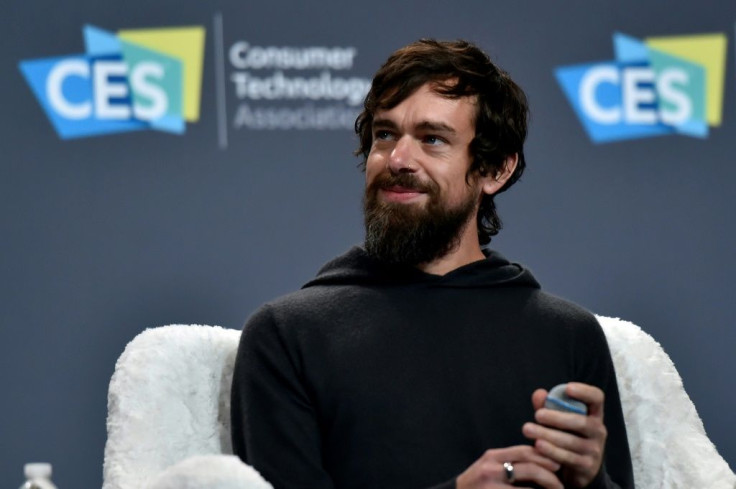 © Copyright IBTimes 2023. All rights reserved.